Many Edmontonians are eagerly waiting for the first buildings to be constructed at Blatchford. But before the energy-efficient condos and townhomes can go up, a network of underground utilities has to be installed.
Last month, the contractor hired by the City of Edmonton began installing select portions of the storm and sanitary service connections at Blatchford to prepare the site for the first stage of residential and park development.
The work being done on site includes the construction of:
inlets and outlets for the first of the two stormwater ponds.
a storm sewer line to drain the stormwater pond.
a sanitary sewer line to eventually link stage one to existing sewer lines outside of the Blatchford site.
Below is a quick look at the work that took place in July and August.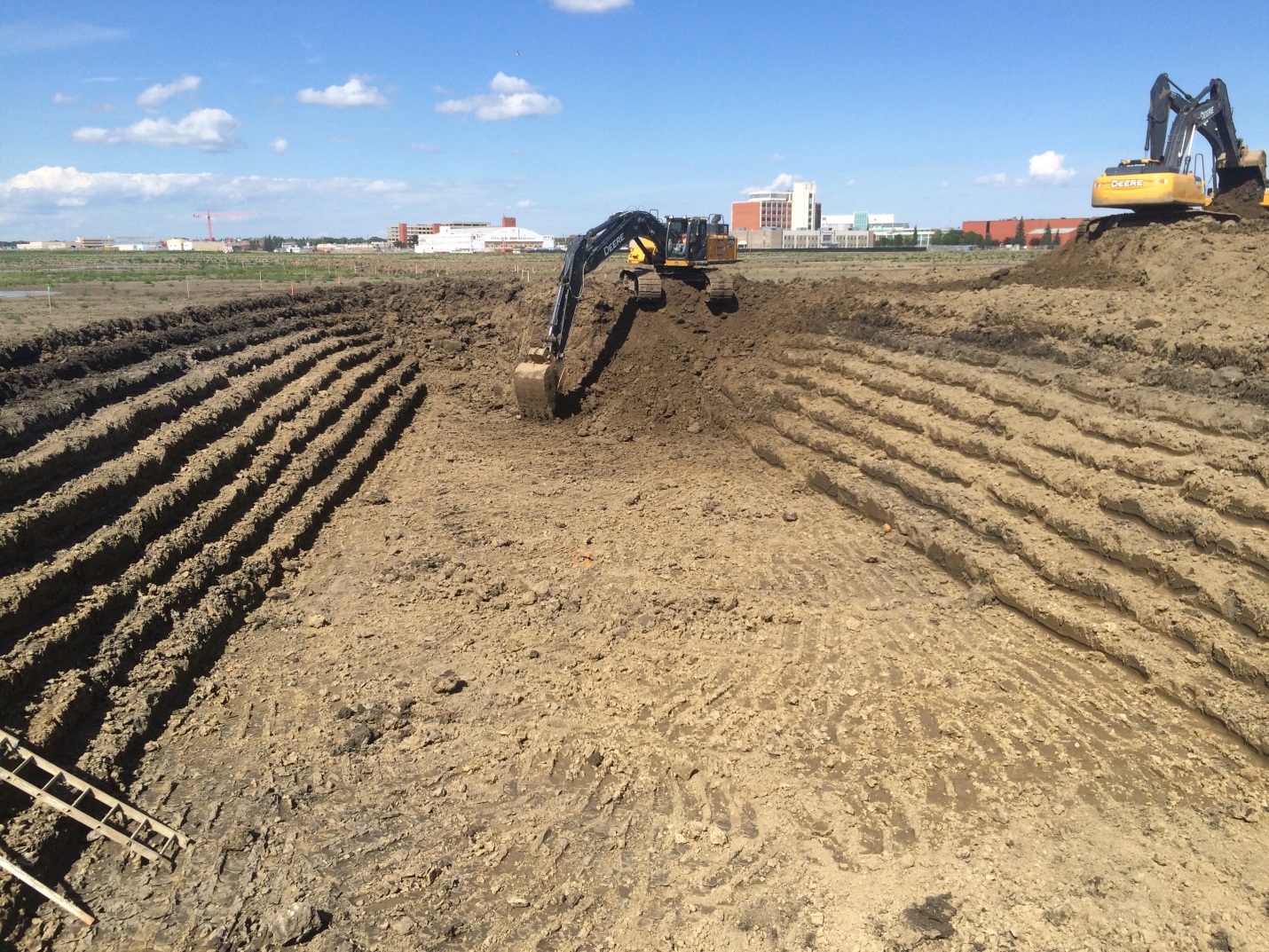 Image 1 – Because the sewer pipe has to be installed so deeply (up to a depth of 9 metres), the contractor must first dig a pre-trench to create a stable site so they can continue to dig even deeper.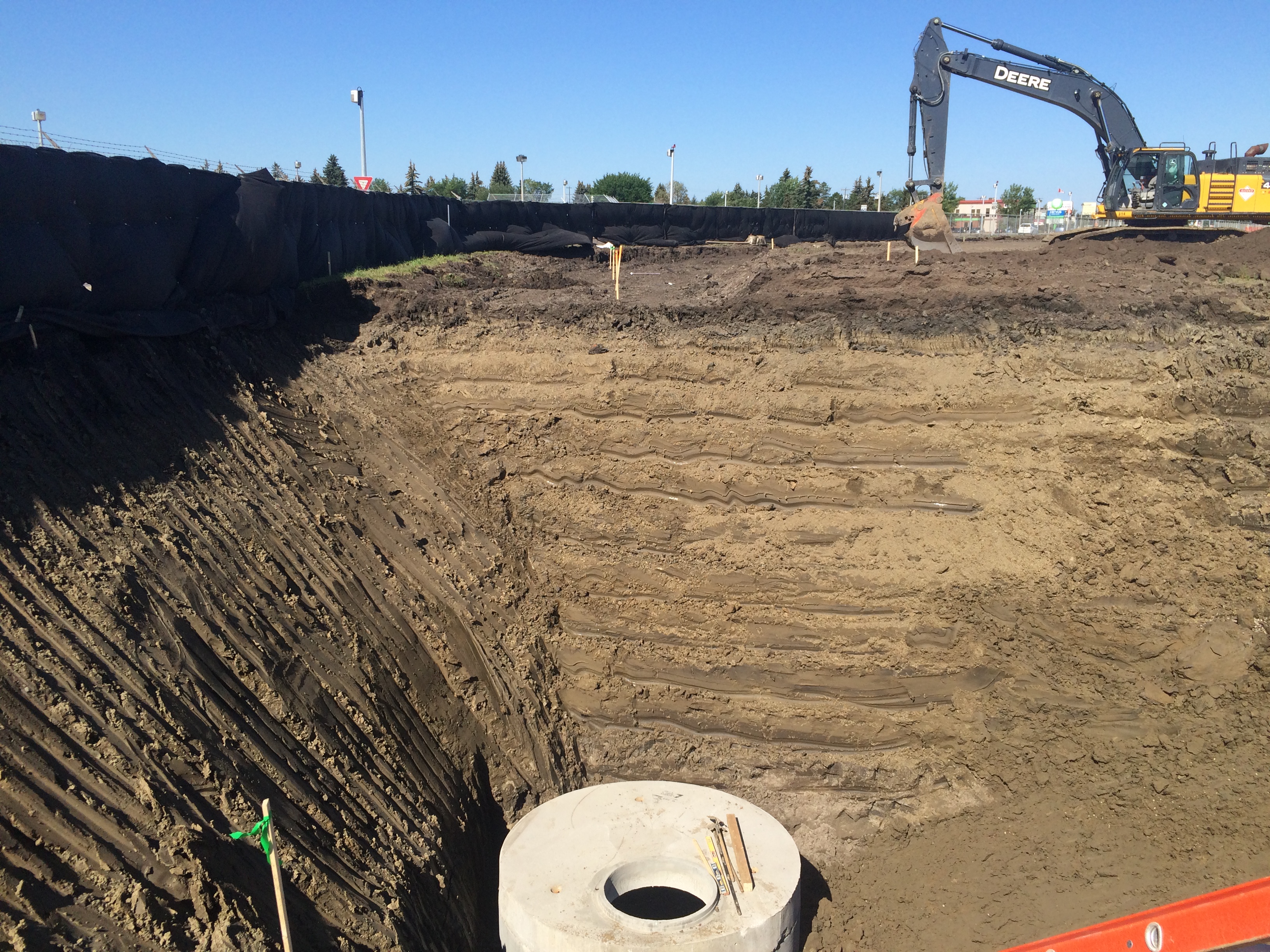 Image 2-  On the southern side of the Blatchford site, close to Princess Elizabeth and Kingsway, a manhole with a 2.7 metre diameter is installed at a junction in the pipe. A vertical access shaft will be installed and will extend to the surface.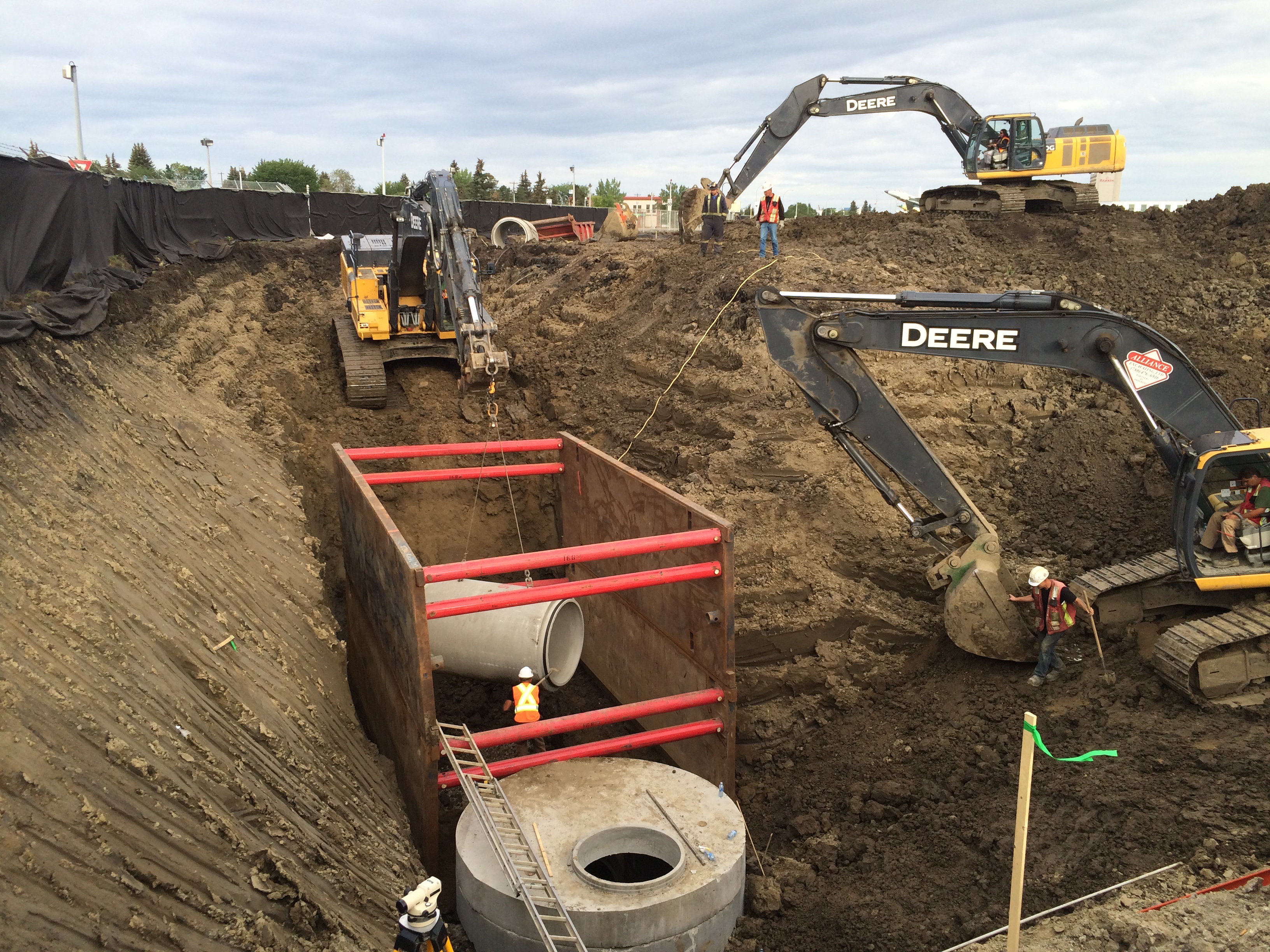 Image 3-  A cage keeps the workers safe while they connect a pipe that is 1.35 metres in diameter to the manhole.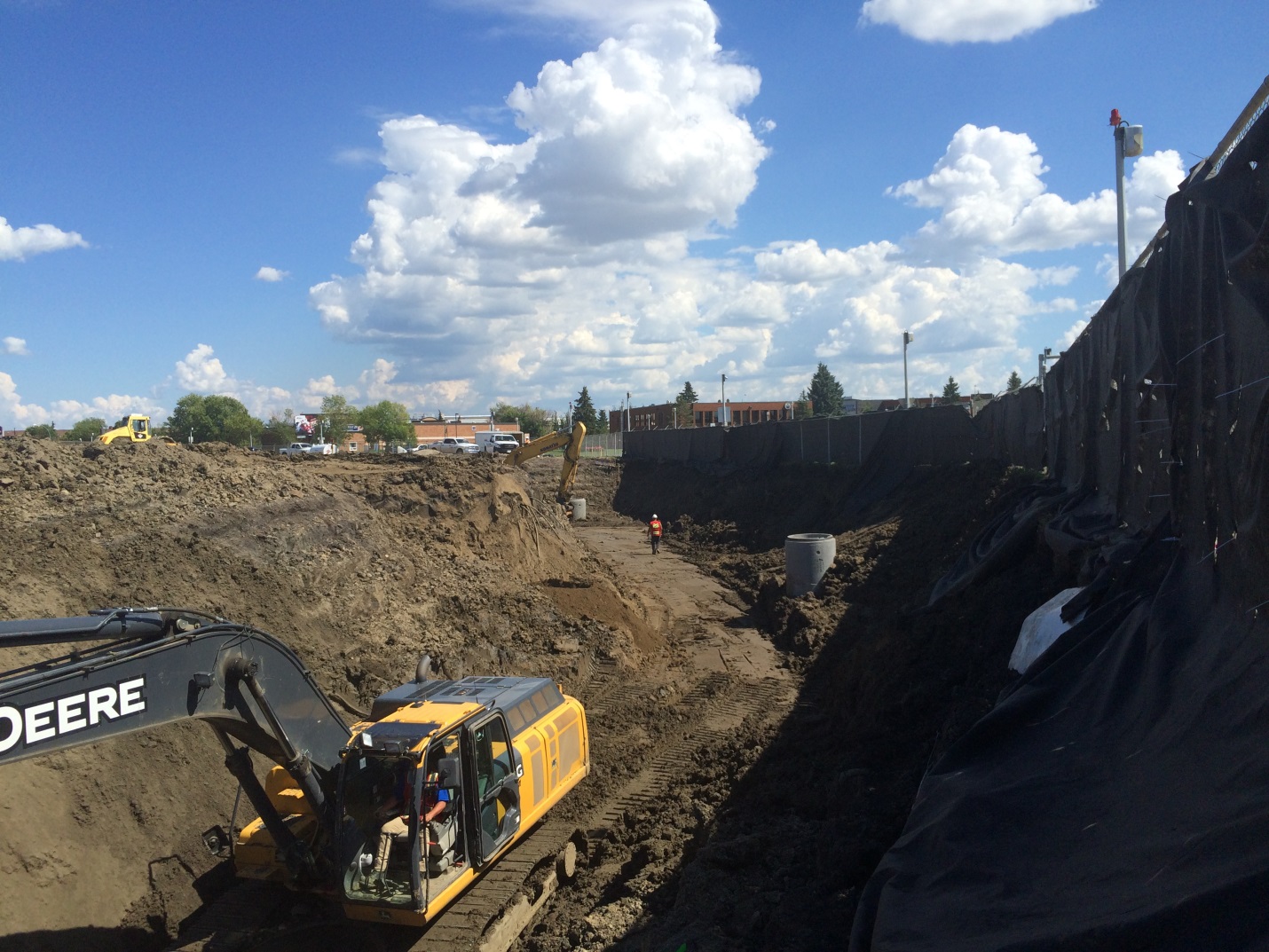 Image 4-  Once the pipes are installed, the trench is backfilled and the soil is compacted. In the background, two manholes are seen coming out of the ground.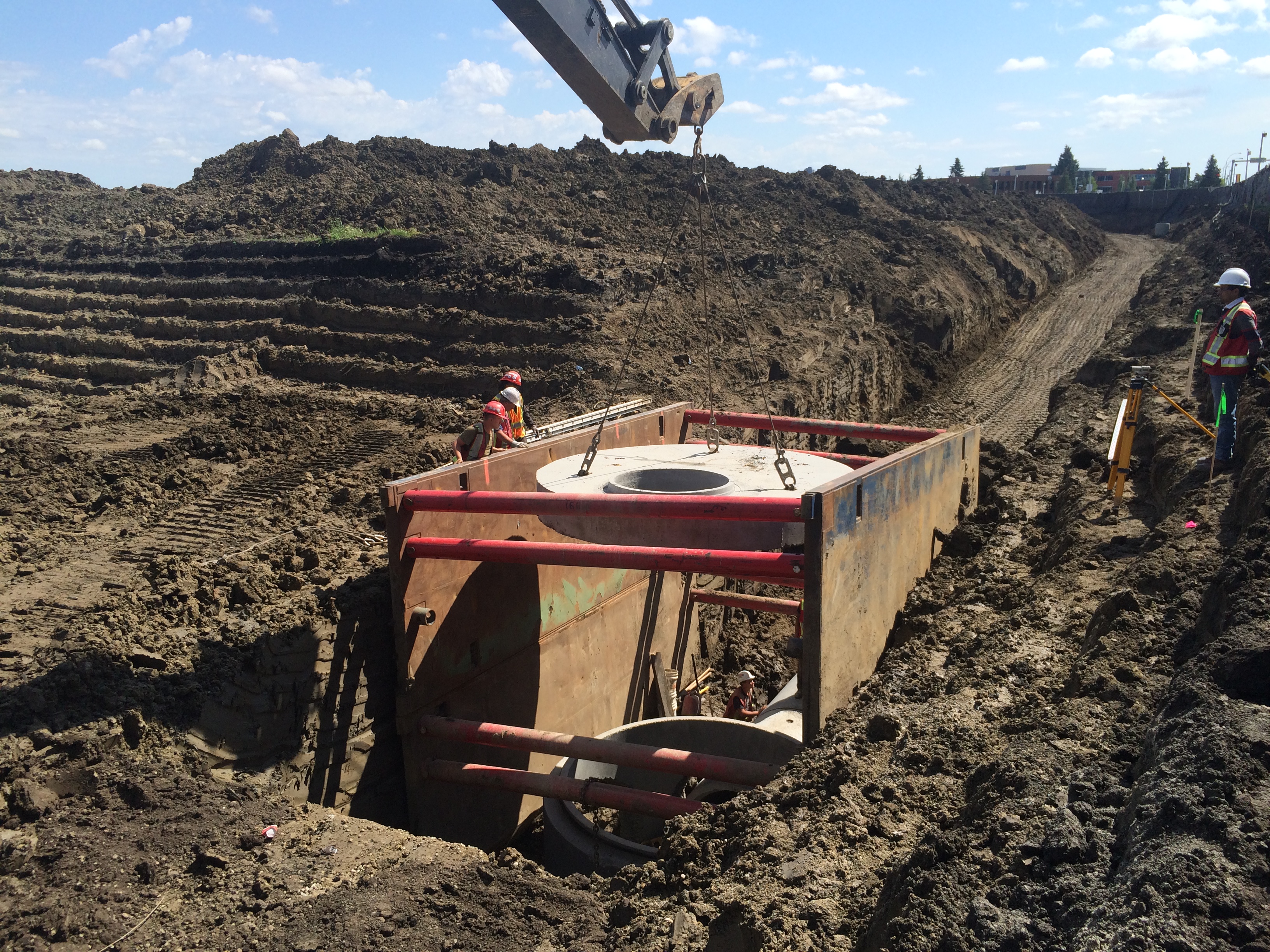 Image 5 –  The vault roof section is lowered onto another manhole at the site. Manholes allow access to the sewer line for future maintenance.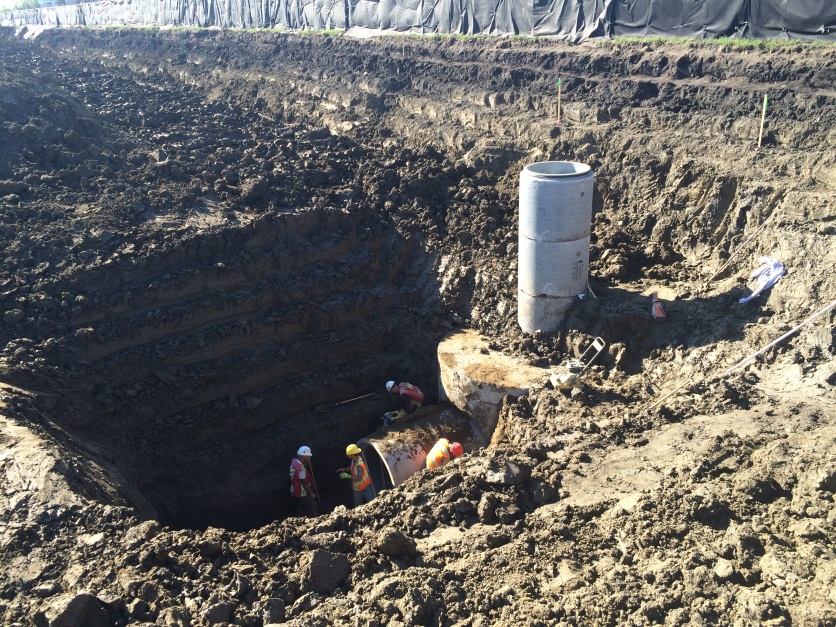 Image 6 – Workers continue to install pipes and manholes that will link the first stormwater pond in Blatchford to the existing storm sewer at the edge of the site.