A new look at a new community!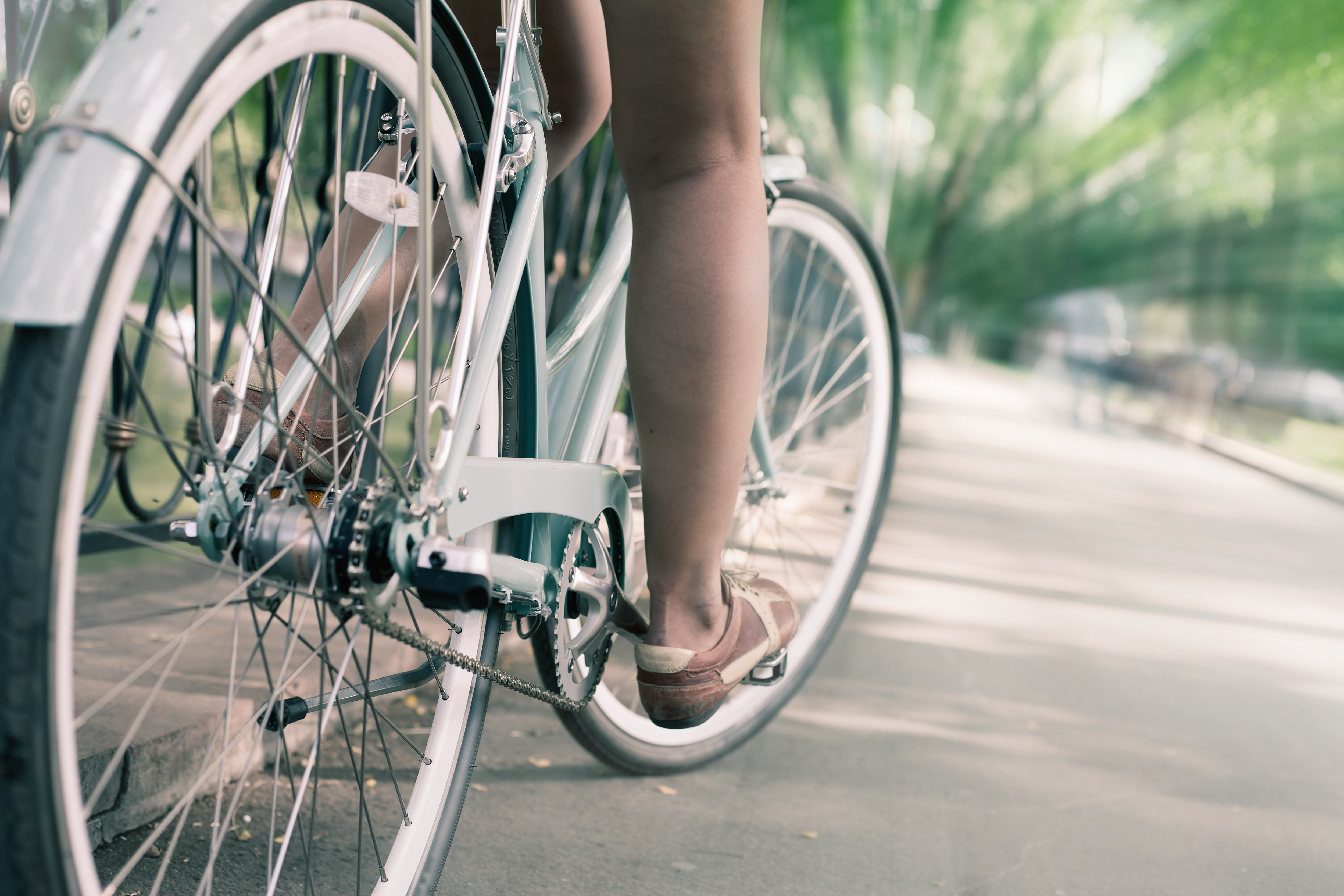 We recently launched a new website which will show you what life in Blatchford will really be like! Find out more about everything from our energy efficient homes to our parks and green spaces at BlatchfordEdmonton.ca.
Interested in keeping up with the latest news?
Follow us on Twitter (@blatchfordyeg) and Facebook (facebook.com/BlatchfordEdmonton).
What will life in Blatchford be like?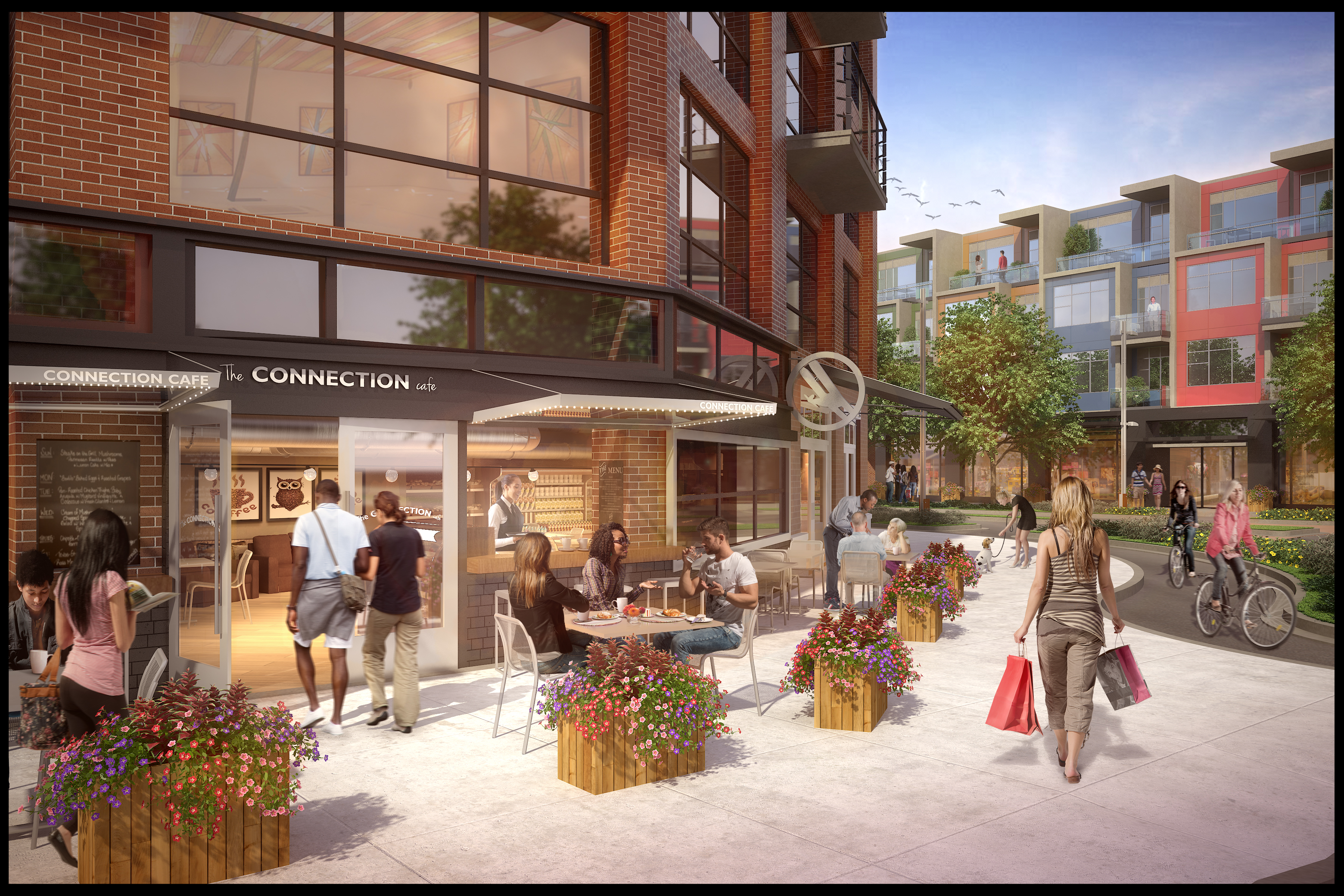 People hoping to call themselves the very first Blatchford residents can now get a better look at what life in Blatchford will be like! The detailed plans and new renderings for the first residential stage and community park are now available. Stage one of the development will be located on the west side of the site and will consist of approximately 250 townhome and condo units.
Some of the elements being built into the first stage include:
Incorporation of heritage elements like recycled runway benches and other heritage features that will honour the site's historical aviation significance.
Separated bike lanes and custom designed streets that prioritize pedestrians, active modes of transportation and use of public transit.
Urban gardens and fruit orchards with rainwater collection systems for watering.
Community gathering places including a summer event/winter skating area, playground and public plaza.
Enhanced and innovative landscaping features like tree planting cells, landscaped laneways, and treed boulevards.
See the full plan and renderings here.
The results are in…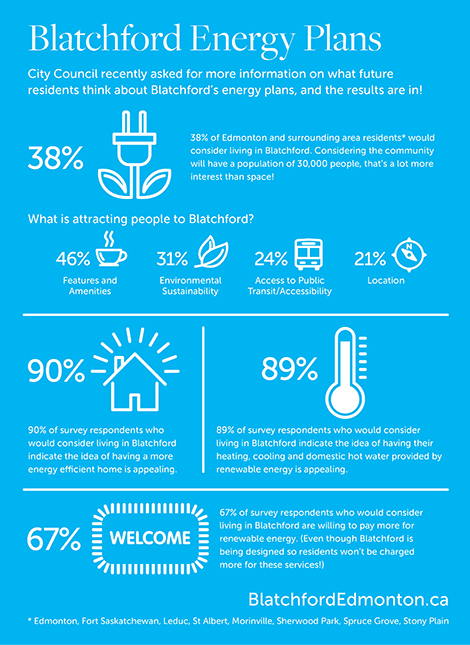 What's happening on site?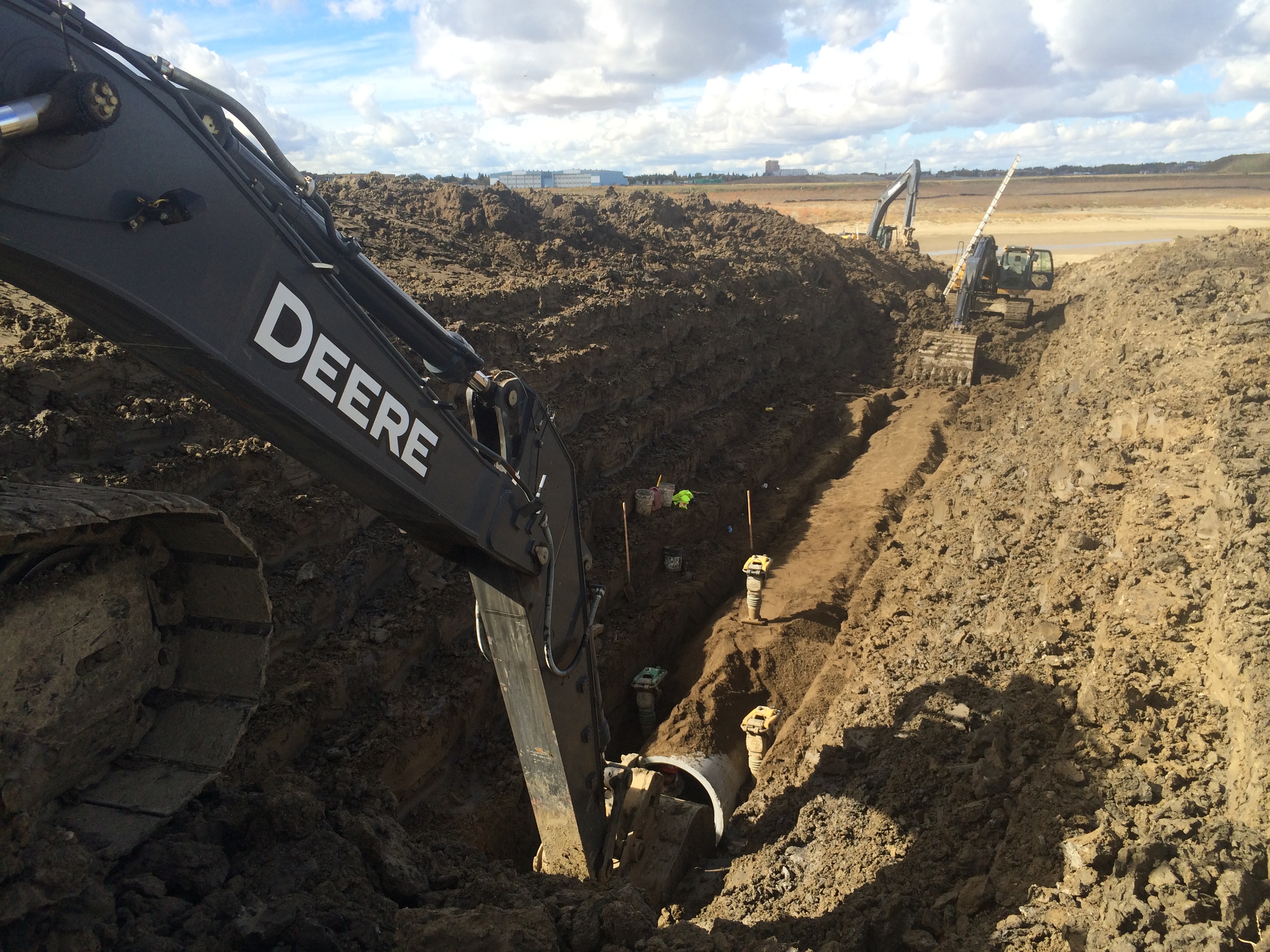 Many Edmontonians are eagerly waiting for the first buildings to be constructed at Blatchford. But before the energy-efficient condos and townhomes can go up, a network of underground utilities has to be installed.
Over the past several months, construction crews installed select portions of the storm and sanitary service connections at Blatchford to prepare the site for development.
Find out more about the work on site!