Anson Wong approaches problems differently.
A mechanical engineer with a master's degree in industrial design, Wong searches for pleasing design, then drills down until he finds underlying principles.
"It's never what's on the surface," Wong says. "It's Alice in Wonderland. You go down the rabbit hole. Do something first, then the question and answer comes second."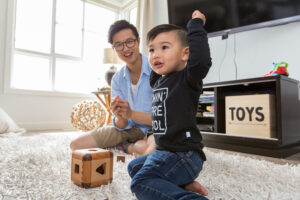 Wong is the managing director of Common Ground, the latest Blatchford builder and one of two new condo developers announced this week. His development is Malmö, a minimalist 25-unit stacked condominium with townhouse and loft units.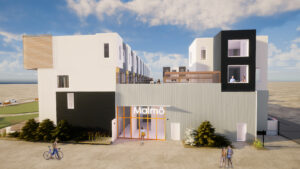 Stacked condos aren't typical in Edmonton, but they come with obvious benefits that save money up front and which can keep condo fees to a minimum. Fewer lobbies and hallways and more private entrances. Not having underground parking saves $40,000 per unit. Each unit has a single outdoor parking space with an EV charger instead.
Units range from $429,000 to $510,000. The main floor loft units, which open onto Littlewood Park, are one or two-bedrooms and 1,100 square feet. Townhouse spaces on the second storey — two- to three-bedrooms and 1,250 square feet — overlook the park and also feature backyard patio space. Like all buildings in Blatchford, heating, cooling and hot water are delivered through a district energy system that taps into the ambient heat found in the earth's crust.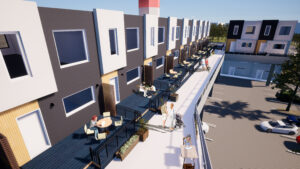 A relative newcomer to homebuilding, Wong has pulled together what he calls a "dream team." Malmö was designed by GEC Architecture, a national firm with more than a half century of experience, and the complex will be built by Rescom, an Edmonton builder best known for its luxury homes and high end commercial buildings.
Like its name suggests, Wong is building off of the simplicity and functionality of Scandinavian design. That led him to articulate four guiding principles: not too much, not too little; comfort and joy; persistence and determination; and slowing down to enjoy the good things of life.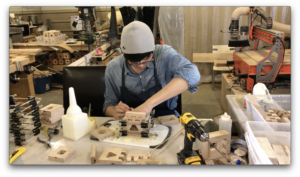 It's a project vision that aligns well with Blatchford, which emphasizes sustainable design, functionality and community.
"The grand vision is very captivating," Wong said. "When I looked further, I was shocked at how progressive and advanced it is, a very bold move that Edmonton and the nation can follow."