2019 Construction Update
Community Construction 
Construction crews will be on site soon to kick off the 2019 construction season. And while construction schedules always depend on what type of weather we have this spring and summer, crews are planning to complete the first linear park and all of its features this year. This linear park runs the length of the first stage of development and will feature heritage art pieces, a playground, community gardens, a summer lawn/event area, and much more! Work will also continue on the rest of Stage One this year, including boulevard landscaping, building sidewalks and installing the first separated bike lane along Alpha Boulevard.
Energy Centre
Blatchford's District Energy Centre construction continued throughout last winter and is now over 80% complete and on target to be in service early this fall! The Energy Centre will house the equipment for the District Energy Sharing System, which will provide environmentally-friendly heating, cooling and hot water to Blatchford homes and businesses.
Builder Announcement & Home Sales
In case you missed it – our first four Stage One builders have been announced! Carbon Busters, Encore Master Builder, Ocheller by RedBrick and Mutti Homes all share our vision for high-quality, architecturally-designed, and energy-efficient buildings.
Contemporary townhomes with private backyards are NOW SELLING, but with a limited number of units in this first stage, make sure to visit our Homes page soon for more information!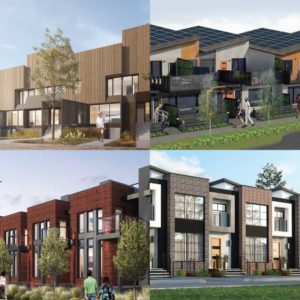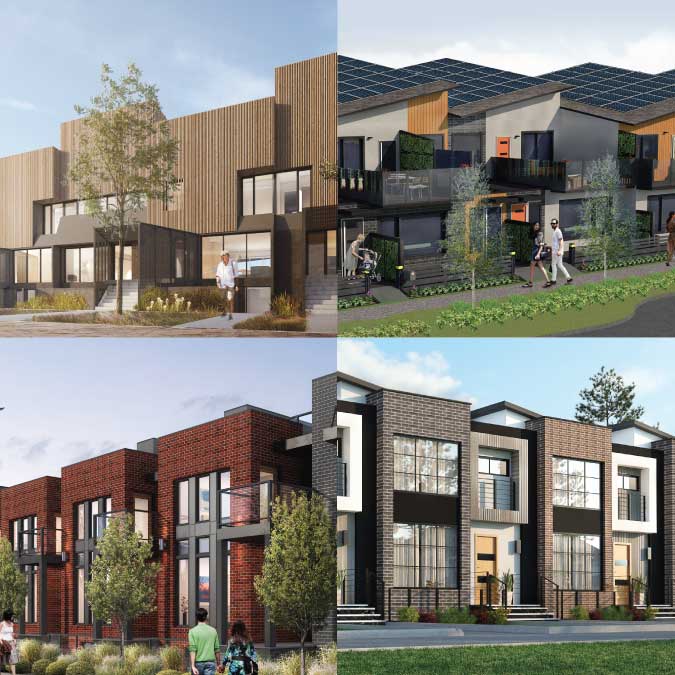 Welcome to the Neighbourhood NAIT
Campus life will now officially be a part of Blatchford!  NAIT has purchased approximately 33 acres of land on the east side of the community. NAIT's expansion into Blatchford will bring even more vibrancy to the neighbourhood, while allowing NAIT to expand to meet the needs of their students for decades to come. Read more or click the link below to watch a video on this exciting new partnership!
https://www.youtube.com/watch?v=I_Rp5yGgH6U&feature=youtu.be 
Upcoming Events
Interested in what the LRT plans are in Blatchford? Join us at the Metro Line NW Extension Public Information Session on May 8, 2019. This event is a great opportunity to learn more about the LRT expansion into Blatchford, including the updated design plans and the next steps for construction. The Blatchford team will be at the event to chat about community updates, including neighbourhood sustainability and transit-oriented development plans.
Event Details: 4:30-7:30 PM at the Alberta Aviation Museum (11410 Kingsway Ave NW)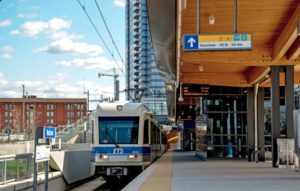 Be sure to keep an eye on your inbox and our social channels for other events coming this summer!