Designing for Sustainability
You'd never know by looking at the first stormwater pond in Blatchford that under the surface lies a system that dramatically changes how this community will get its energy. Under this pond, lies a geoexchange field with 570 boreholes that will harness the energy below the earth's surface.
In order to understand why this system is being built, we have to first understand what we are trying to accomplish. Our homes consume nearly 20% of the energy used in Edmonton and produce 20% of the greenhouse gas emissions. To get us closer to reaching the community's vision for sustainability, we needed to rethink how energy is provided and used.
To help us achieve our goal for a carbon neutral community, Blatchford has an overall energy strategy in place: high performance buildings, energy sharing between buildings through the District Energy Sharing System, and the integration of renewable energy sources.
Construction on the first phase of the District Energy Sharing System is almost complete with crews putting the finishing touches on the first Energy Centre, which will house the system's key equipment. Over the past year, construction crews have been hard at work completing the overall structure and the installation of mechanical equipment, including the largest heat pump in Edmonton! Leaving only one last step – commissioning for full operation.
This centre has been designed to be a focal piece in the future Civic Plaza, where residents and visitors alike can take a peek at the inner workings of Blatchford's first renewable energy source!
Learn more by reading our previous post!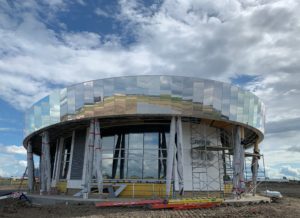 Can the community you live in influence how happy you are? While we know happiness means different things to different people, urban design experts have identified a number of fundamental foundations for neighbourhood design that can lead to happier and healthier residents!
Blatchford will use these people-first design principles to raise the bar on community design. Here are some of our favourites:
Parks & Outdoor Space
With significantly more green space planned than in a typical community, no matter where you are in Blatchford, you will only be steps away from green and park spaces. In addition to a large central park, smaller pocket parks, green walkways and tree-lined streets will be located throughout the community.
Walkability
With custom-designed wider sidewalks with pedestrian-scale lighting and street furniture, separated bike lanes, pedestrian-only streets and two LRT stops right inside the community, Blatchford will make choosing to take more trips without a car the easy and enjoyable decision.
Location & Amenities
Aside from being surrounded by existing businesses, communities and amenities (and being located just minutes from downtown), Blatchford will have local shops and services to meet your daily needs right in the neighbourhood.
Public Spaces
Public spaces like community gardens, plazas and playgrounds will be weaved throughout the development, and as the community is built out, you can expect neighbourhood cafes, restaurants and shops to allow everyone who lives, works and visits Blatchford to have more of what they love in one place.
Connection
Hello neighbour! Homes in Blatchford will have smaller setbacks, which means front yards will be far enough from sidewalks to create a sense of privacy for residents, but close enough to promote a sense of community. With an emphasis on maximizing doors, windows and porches at street-level, buildings and homes in Blatchford will add even more to the community's streetlife.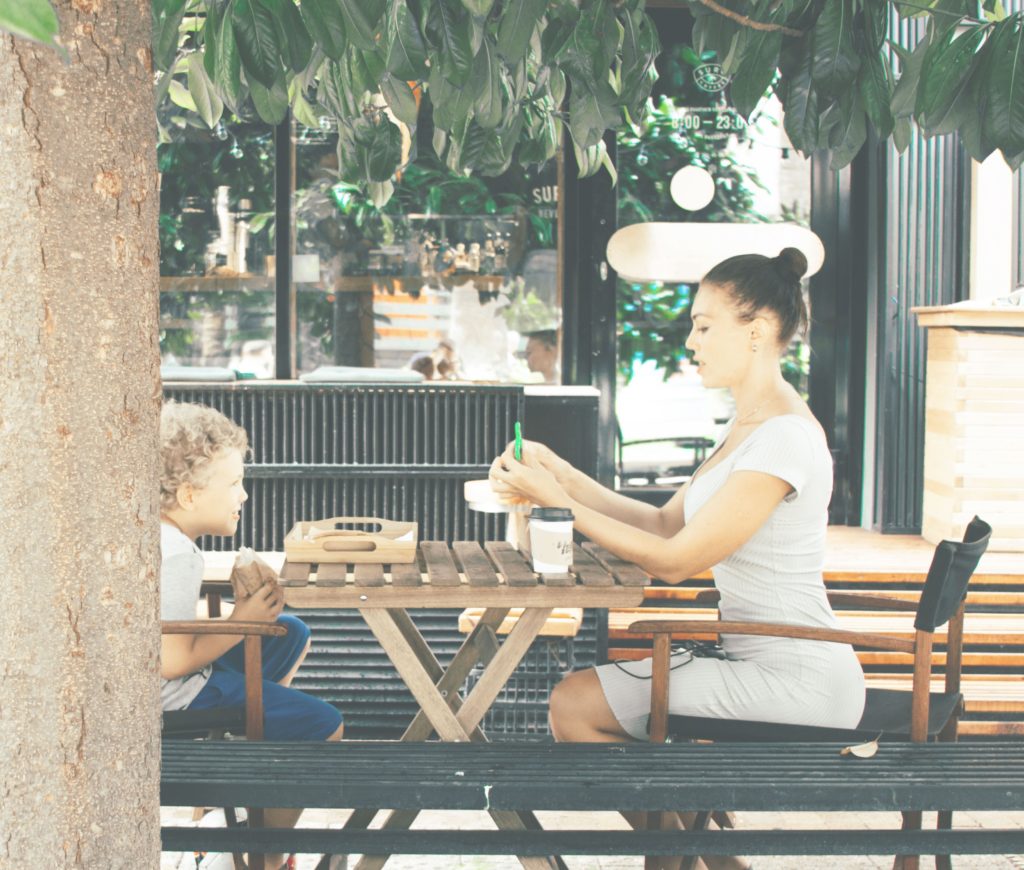 Our Summer Home Sales Event on July 13 was a great day for our development team, builders and home buyers alike! We really enjoyed hearing your feedback and thoughtful questions. If you didn't have the chance to stop by, please reach out to our builders or the Blatchford Office at blatchford@edmonton.ca.
Stage One townhome units are still available across all builder groups, so contact them today to find out full details on floor plans, pricing, finishes and much more!