Laneway and multi-family housing increases density. High efficiency home building standards conserve energy. Boulevard trees create shade, while community orchards and gardens provide food. Spaces for walking and separate bike lanes expand options for getting around. Rain gardens and bioswales absorb stormwater. Renewable energy flows to the homes, keeping them warm in winter and cool in summer.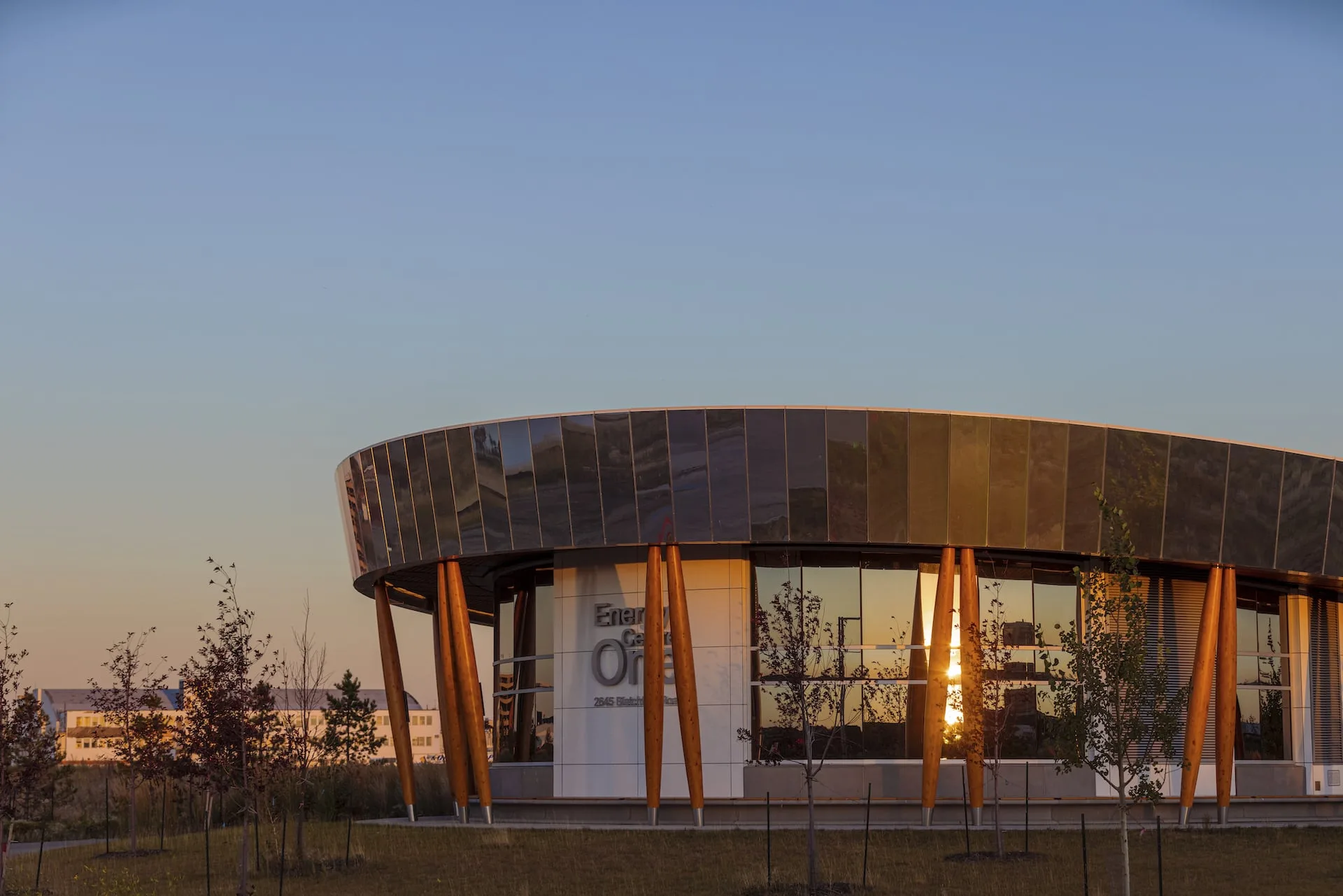 Sustainable Community Design for People and Planet
Blatchford is building a more resilient future with renewables and energy efficiency, low-impact development and an emphasis on community infrastructure. The community being built is guided by a vision approved in 2010 by City Council: "Blatchford will be home to up to 30,000 Edmontonians living, working and learning in a sustainable community that uses 100 percent renewable energy, is carbon neutral, significantly reduces its ecological footprint, and empowers residents to pursue a range of sustainable lifestyle choices."
Learn more about how the vision is being implemented below.
Central Living
Blatchford's location is unrivalled in Edmonton. This 536-acre site is Edmonton's newest mature neighbourhood, located just minutes from the downtown core. Connected to LRT and neighbours with NAIT, the Royal Alexandra Hospital and Kingsway businesses, Blatchford will be home to thousands of Edmontonians who can meet all their daily needs without ever having to get behind a wheel.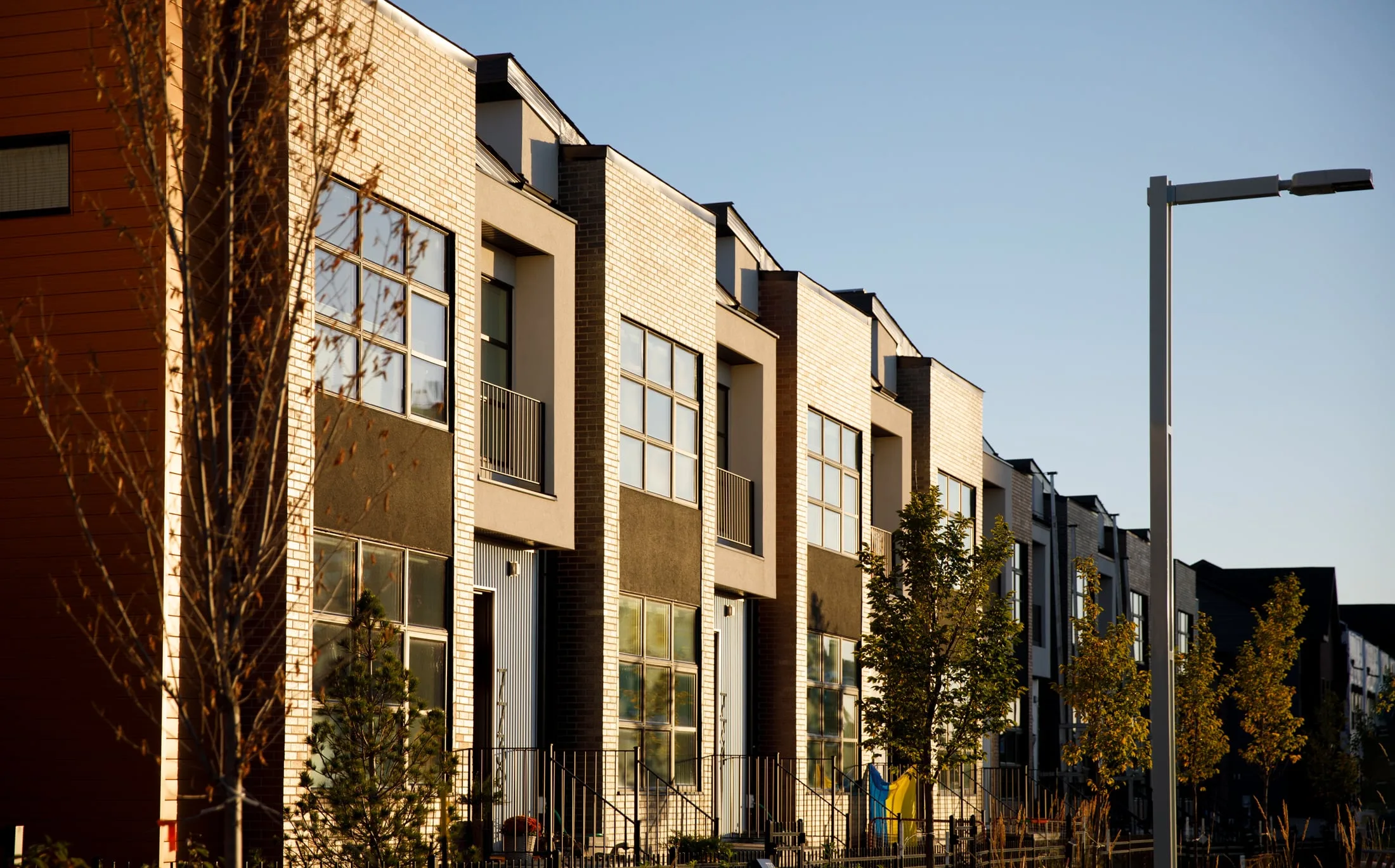 Renewable Energy
Renewable energy is built-in from the ground up in Blatchford. Ditch your gas furnace, hot water heater and air conditioner. An efficient District Energy Sharing System delivers heating and cooling sourced from a geo-exchange system located underneath the first stormwater pond. Homes are equipped with energy efficient heat pumps instead of
furnaces that burn fossil fuels. Rooftops will generate even more renewable energy with mandatory solar panels in future stages of development.
Find out more about the community-wide District Energy Sharing System at BlatchfordUtility.ca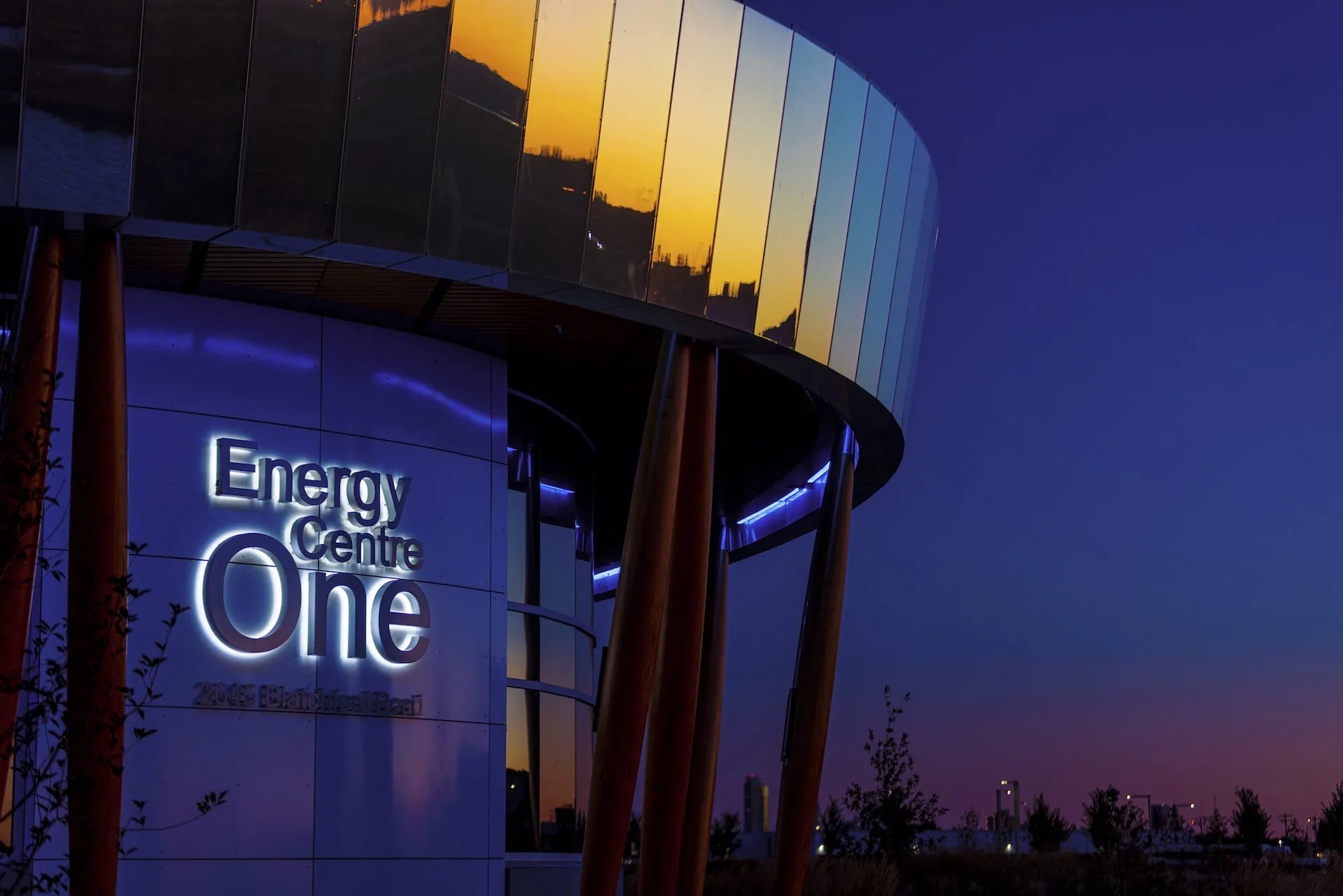 Getting Around
Great neighbourhoods are easy to get around. Blatchford streets are more than just roadways; they're built with walking space, cycling networks and plenty of spaces to stop along the way.
The neighbourhood is purpose-built to give residents and visitors options to get around and to make active choices second nature. Homes open up onto pathways and custom designed sidewalks, making front yards safe for small children. Streets are designed to slow car traffic, while Dutch-inspired bike lanes make cycling a safe option for the whole family.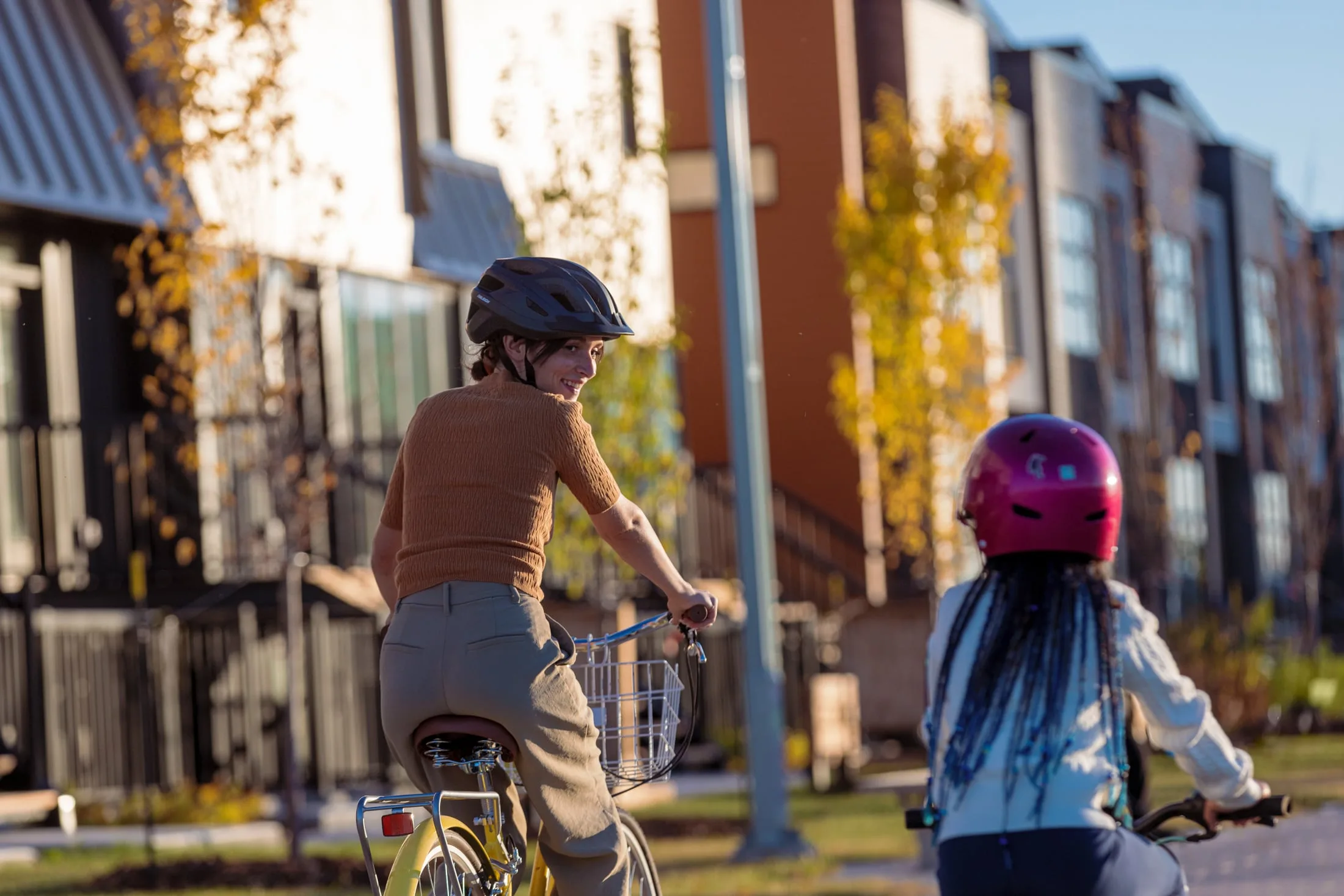 Parks and Public Spaces
Public space invigorates a neighbourhood. That's why Blatchford is designed with corridors of park space that connect every home to green space and public plazas.
Narrow spaces open up into wider fields. Dig into the community gardens or go for a walk around the stormwater pond. As the community grows, there will always be space nearby that can handle everything from a morning walk to a community festival.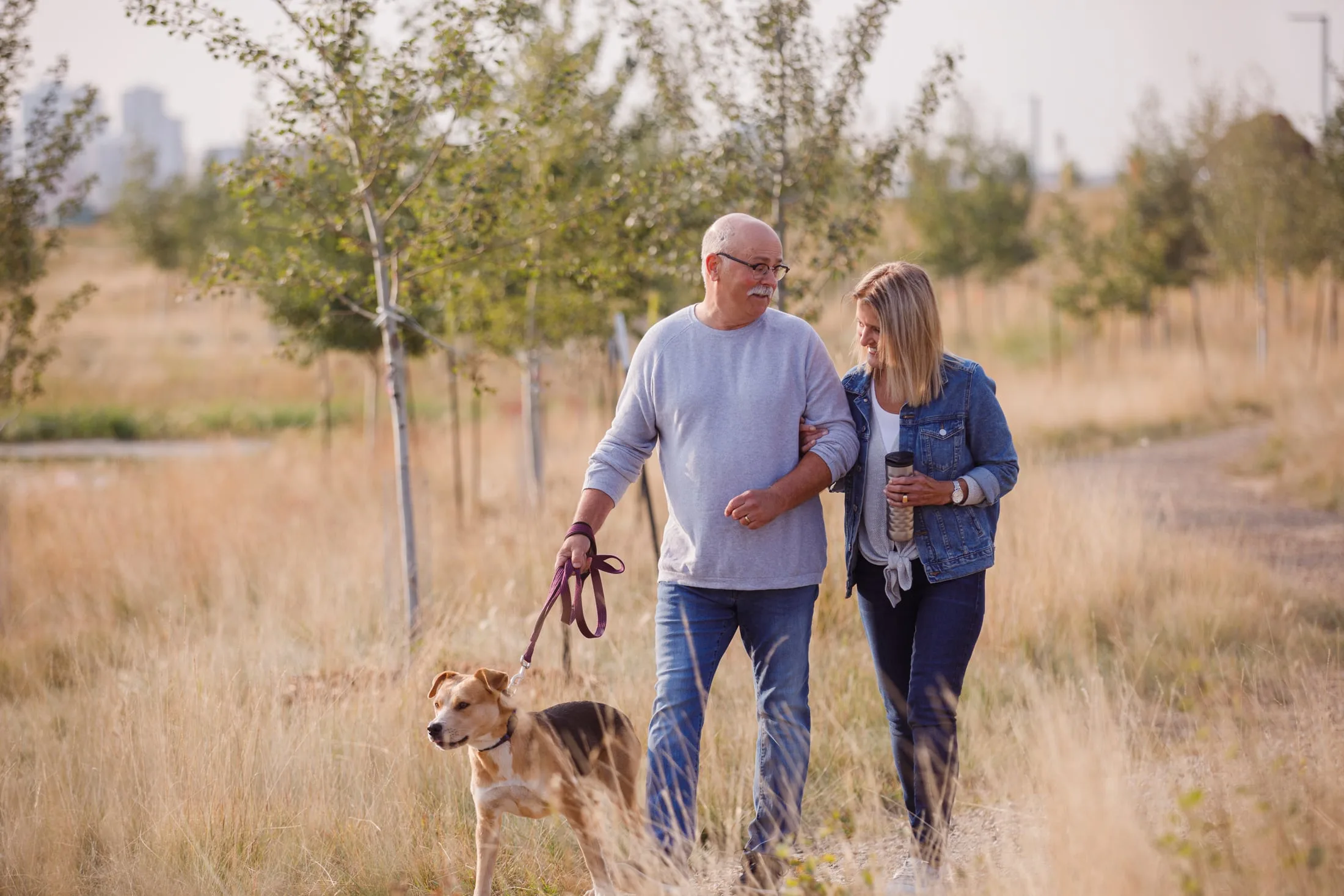 Diversity of Housing
Blatchford is aimed at Edmonton's "missing middle," flexible multi-unit housing available in urban centres around the world, yet missing in most Canadian cities. "Missing middle" housing in a community supports walkability, locally-serving retail and robust public transportation options.
Batchford is designed to be a neighbourhood, where all daily needs can be met without ever having to jump in a vehicle.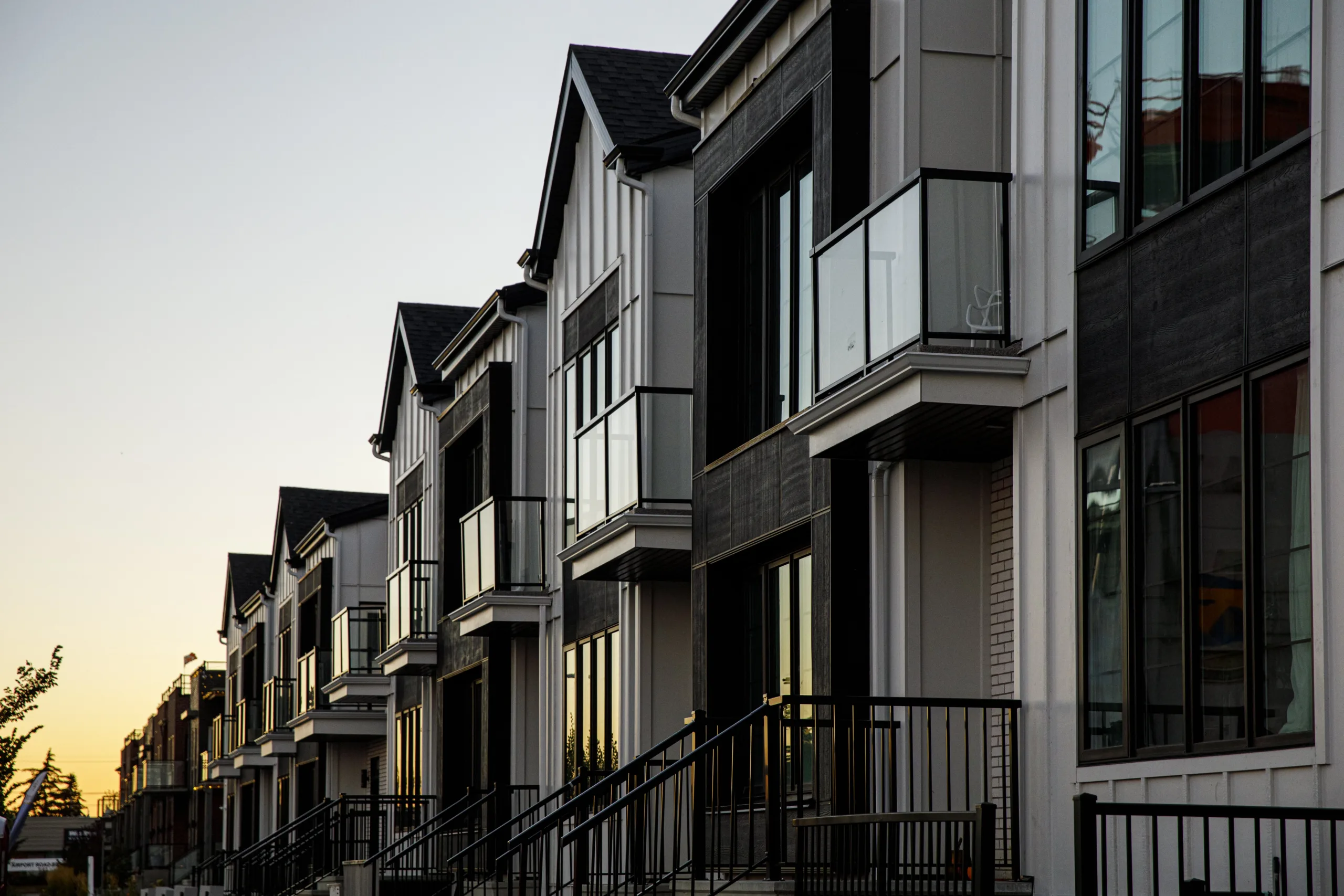 Landscaping
Landscaping in a community can play a greater role than just making the neighbourhood look beautiful. Blatchford uses low-impact development to mitigate against risks associated with more severe weather. Instead of hurrying stormwater through drainage pipes, Blatchford uses rain gardens and bioswales to mimic natural flow where possible by absorbing, filtering and slowing water down. Water cisterns harvest rainwater which can be used to water the community garden plots and boulevard trees are planted on every street.
All of the landscaping works together to reduce stormwater runoff, improve water quality, improve air quality, reduce the urban heat island effect and create natural habitats for pollinators, birds and other urban wildlife.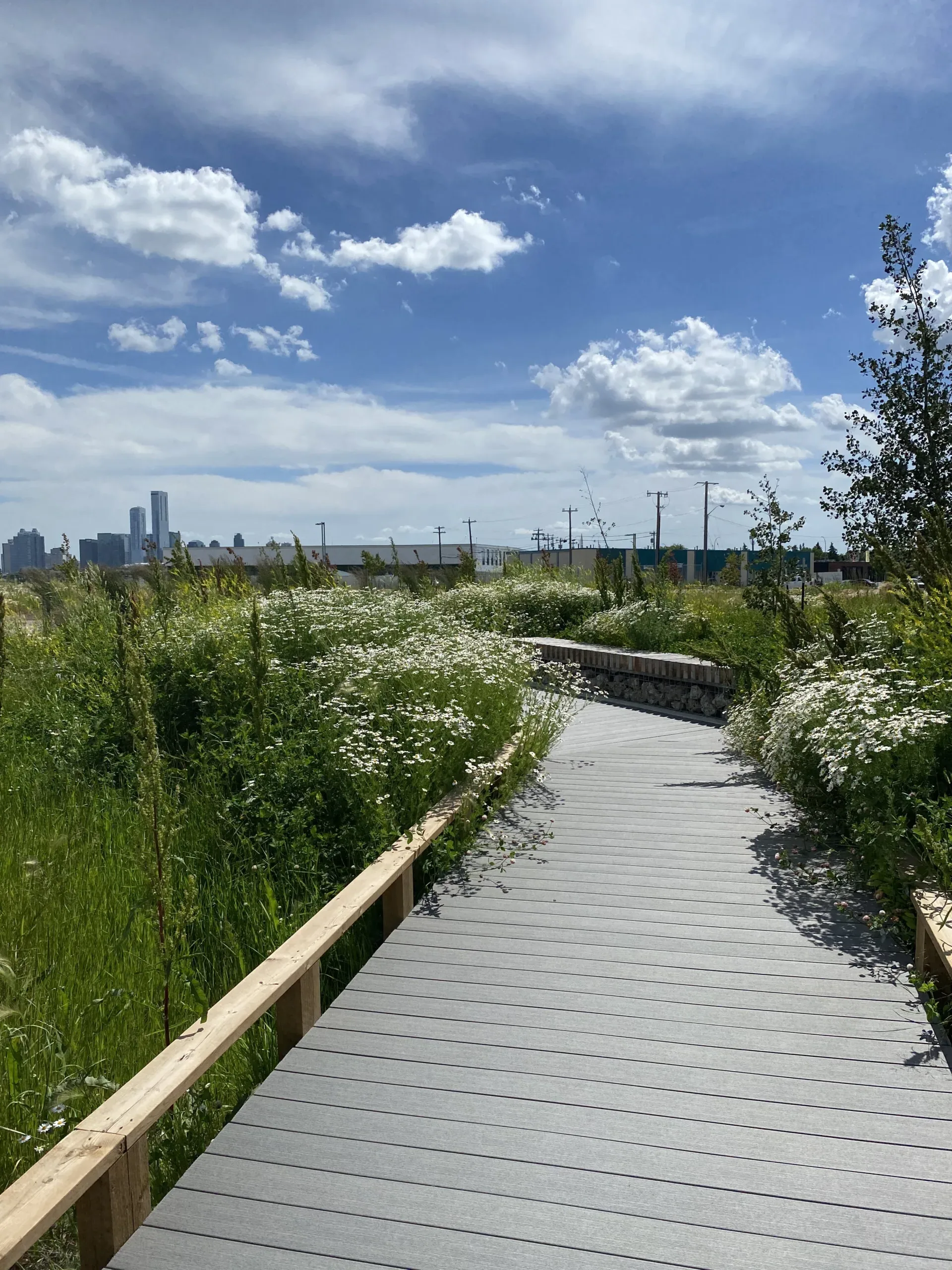 Aviation Legacy
Once Canada's first licensed airfield, Blatchford is now a community set to take off. Aviation history is everywhere in Blatchford, from the old traffic control tower to upcycled chunks of original runway underneath custom benches.
Built on the site of the former Edmonton Municipal Airport, the neighbourhood is named after former Edmonton Mayor Kenneth Blatchford who convinced the city to establish an "air harbour" in 1927. Neighbourhood names, walkways and parks reflect Edmonton's legacy of innovators and barrier-breakers.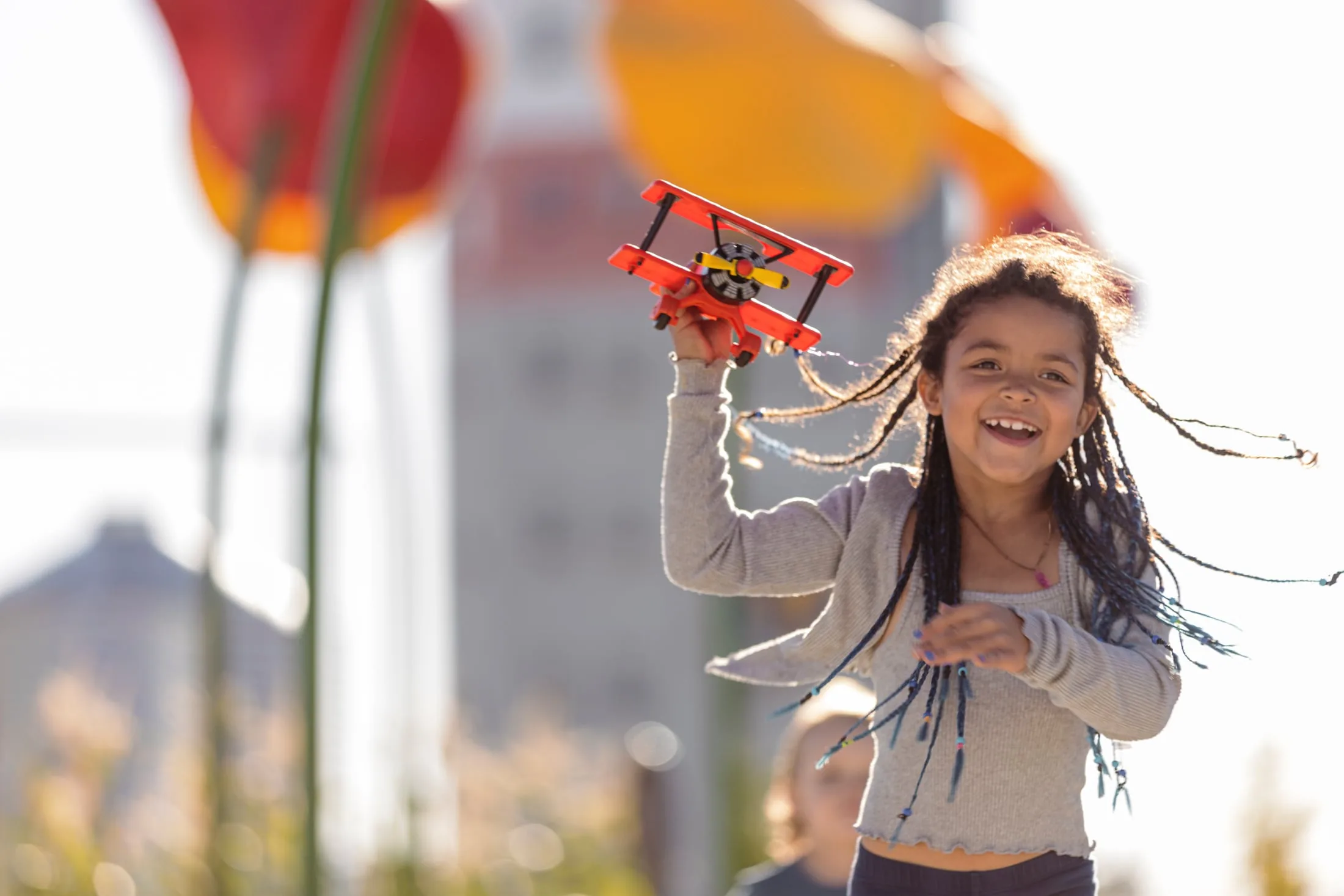 The City of Edmonton's Role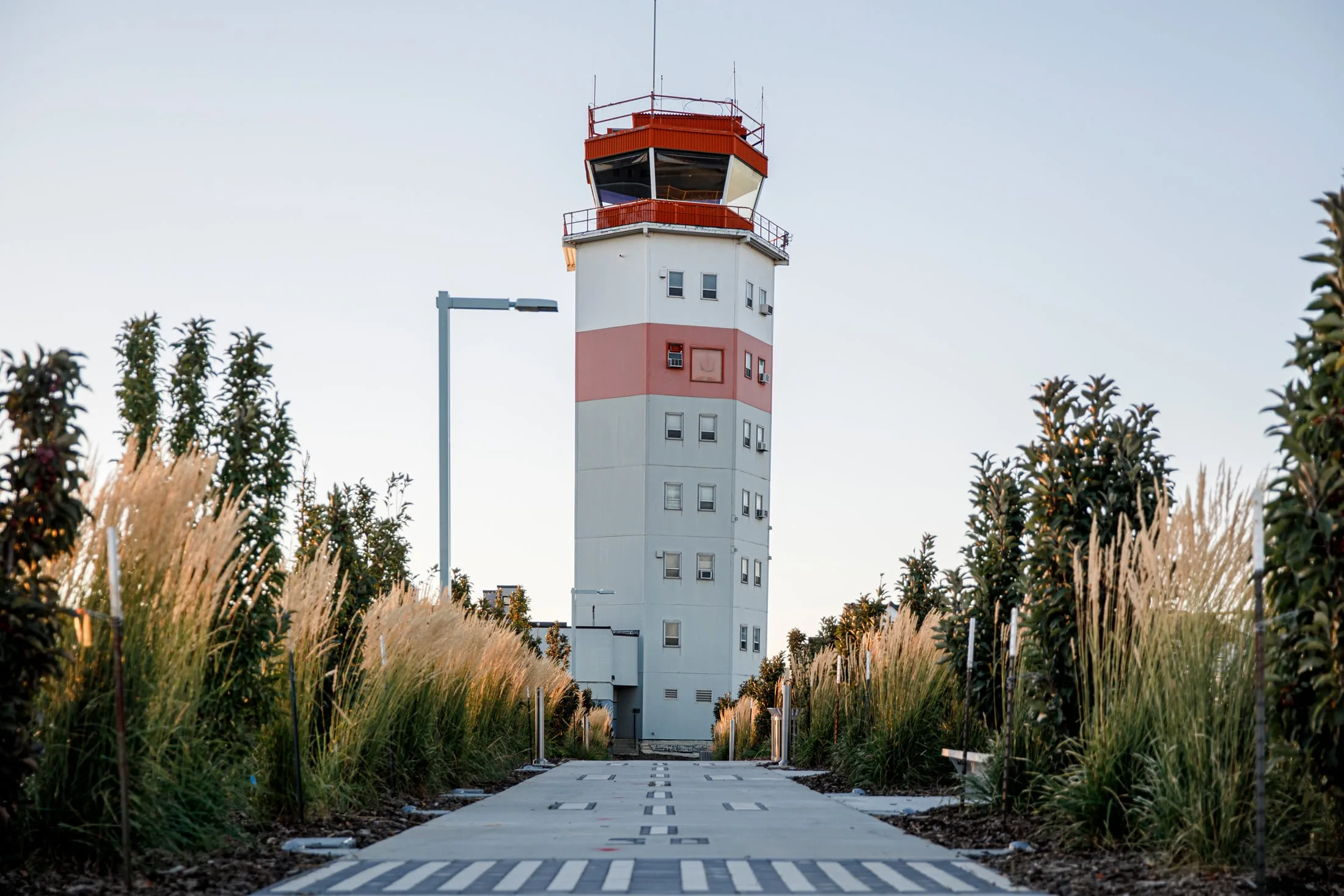 By creating an energy efficient, high-density neighbourhood right in the city core, Blatchford will play a key role as Edmonton plans for another million residents in the next few decades.
The City of Edmonton is Blatchford's land developer and is uniquely positioned to keep the long-term vision in mind, recognizing that it takes time to do things differently.
The City's role includes planning, designing and building the public infrastructure in the community, like the sewers, bike lanes, streets and parks. Parcels of land are sold to private builders, who work within customized architectural and green building codes. Residents buy their homes from builders, like anywhere else in the city.
Find out more about why the City of Edmonton is building Blatchford.