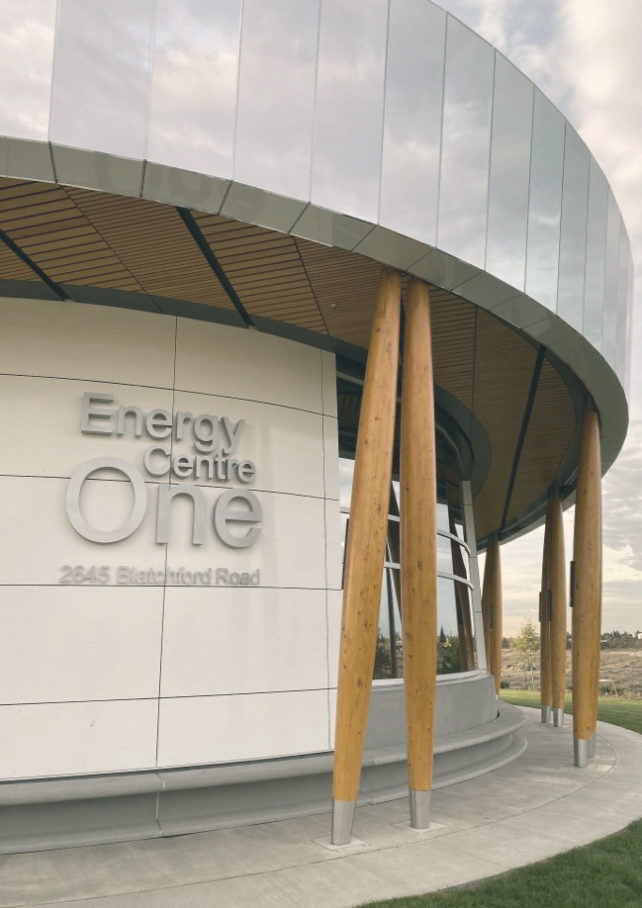 What is a District Energy Sharing System (DESS)?
The DESS is a high efficiency energy delivery system that replaces traditional furnaces, air conditioners and boilers in homes and buildings. This centralized system distributes and shares heating and cooling energy between buildings throughout the entire neighbourhood.
The first stage of the District Energy Sharing System uses a geoexchange field as its main renewable energy source. Geoexchange harnesses the shallow geothermal energy below the earth's surface. In the winter, a geoexchange system draws heat from the ground for heating, and in the summer, it uses the ground to reject excess heat to provide cooling.
The DESS is a highly flexible system, capable of incorporating the latest innovations in renewable energy technology.
Proven Technology
District energy systems are operated all over the world, including right in our own backyard! In Edmonton, the University of Alberta owns and operates a district energy system to serve their greater campus area. In Canada, a number of other cities, towns and neighbourhoods are using district energy sharing systems, including Whistler, Vancouver, Richmond, Langford and Surrey in British Columbia, as well as Toronto, Ontario. If we look even further to Europe, cities like Copenhagen have historically built systems where over 90% of the buildings are connected to a district energy system.
Blatchford Renewable Energy
Right here, right now, in the heart of Edmonton, we're changing the game. Blatchford Renewable Energy is a new City of Edmonton company that is providing sustainable utility services to the Blatchford community. Through innovative design, the utility leverages on-site renewable resources to provide heating, cooling and hot water services to all homes, businesses and schools. Our neighbourhood District Energy Sharing System uses geothermal, solar and other sustainable energy sources to provide reliable and affordable services to our customers.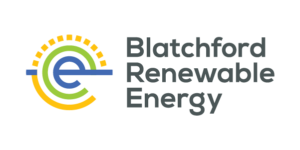 Your Rates
In most places, homeowners have to pay a premium to have their heating, cooling and hot water come from renewable sources, but Blatchford isn't most places. City Council has set a fiscal policy that determines a customer in Blatchford will be paying at most a comparable fee to what they would elsewhere in the City of Edmonton through their utility bills and annual maintenance costs. Blatchford Renewable Energy lets you lower your carbon footprint with sustainable energy at no additional cost.
Your thermal energy rates are comprised of a variable rate and a fixed monthly charge. The 2021 rates for fee-simple townhouses (not part of a condo corporation) are:  
Fixed monthly charge of $1.51 per unit per day

Variable charge for heating & cooling of $0.0262 per kWh
Customer Service
For more information on Blatchford Renewable Energy, energy rates and services, please visit blatchfordutility.ca.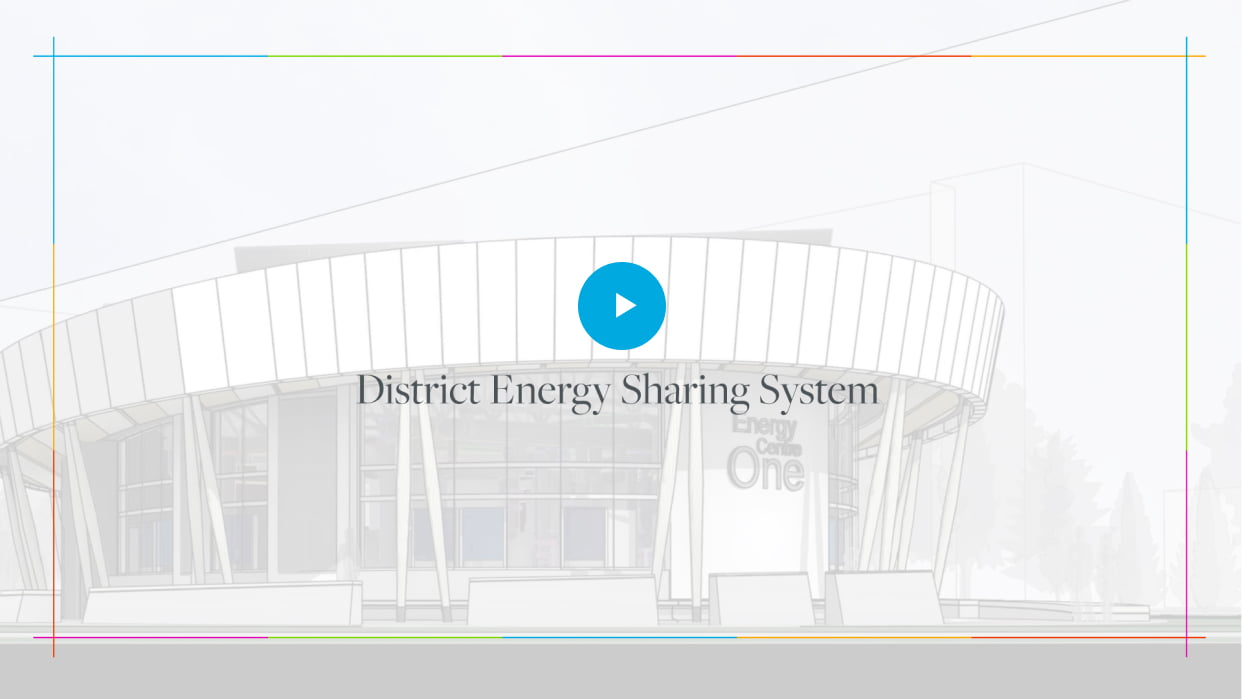 A best of both world's approach has been taken in designing the Blatchford landscape. The landscaping will be both beautiful and environmentally smart.
Solar-Ready Trusses
Certified solar-ready trusses on peaked roofs enables the future installation of solar panels.
Windows
To reduce energy loss and to increase the airtightness in the home, windows must meet a high standard for energy-efficiency. Windows in Blatchford homes have a very low thermal transmittance value, which means they prevent heat loss to the outdoors better than a window that just meets the requirements outlined in the Alberta Building Code. Better windows mean residents will be more comfortable during the winter months, as the windows will reduce drafts and not radiate cold as much as a standard window.
Insulation
Buildings in Blatchford have highly insulated walls, roofs AND basement floors because a well insulated home is the key to energy efficiency! Insulation reduces the amount of energy needed for heating and cooling and keeps the home at a comfortable temperature year round. Added bonus - insulation is also helpful for reducing outdoor noise pollution.
Energy-Efficient Appliances
All major appliances will be Energy Star® rated to minimize energy used in the home.
Heat Pumps
Instead of using furnaces and air conditioners that rely on burning fossil fuels, Blatchford buildings will use heat pumps that rely on transferring energy. Heat pumps are the most efficient mechanical system for heating and cooling. A home heat pump produces 400% more energy than the electricity it consumes! In comparison, a traditional high-efficiency furnace operates at around 90% efficiency. The heat pumps are connected to the community's District Energy Sharing System, which uses renewable energy sources including geoexchange and solar.
Heating Controls
Homeowners will be able to minimize their energy use with advanced heating controls. Depending on what model the home builder chooses, these smart room thermostats can be programmable, self-adjusting, have occupancy detection and more.
Airtightness
Airtightness refers to how much air flows into and out of a building in areas that shouldn't have air flow, such as your walls and around your window frames. The more airtight a building is, the better. The building will lose less heat, its ventilation system will be able to perform better, there will be less chance of unwanted moisture entering the home, and residents will have higher comfort (fewer temperature and humidity control issues). All Blatchford homes undergo a blower door test to confirm a level of airtightness which exceeds the minimum code required in new home construction.
Heat Recovery Ventilator (HRV)
Located in a home's duct system, heat recovery ventilators help reduce pollutants and odours by replacing stale air with fresh warm air. HRVs also use the warm air that would normally be exhausted (vented) from your home to preheat incoming cold air to save energy. HRV systems that recover a minimum of 80% of the heat from exhaust air have been selected for Blatchford homes to reduce the energy required to heat the incoming fresh air.
Air Filtration
Homeowners will have added peace of mind as air filtration systems reduce indoor pollutants.
Water-Efficient Fixtures and Appliances
Low-flow and water-efficient fixtures and appliances, like faucets, toilets, showerheads, dishwashers and washing machines, allow homeowners to reduce their water consumption.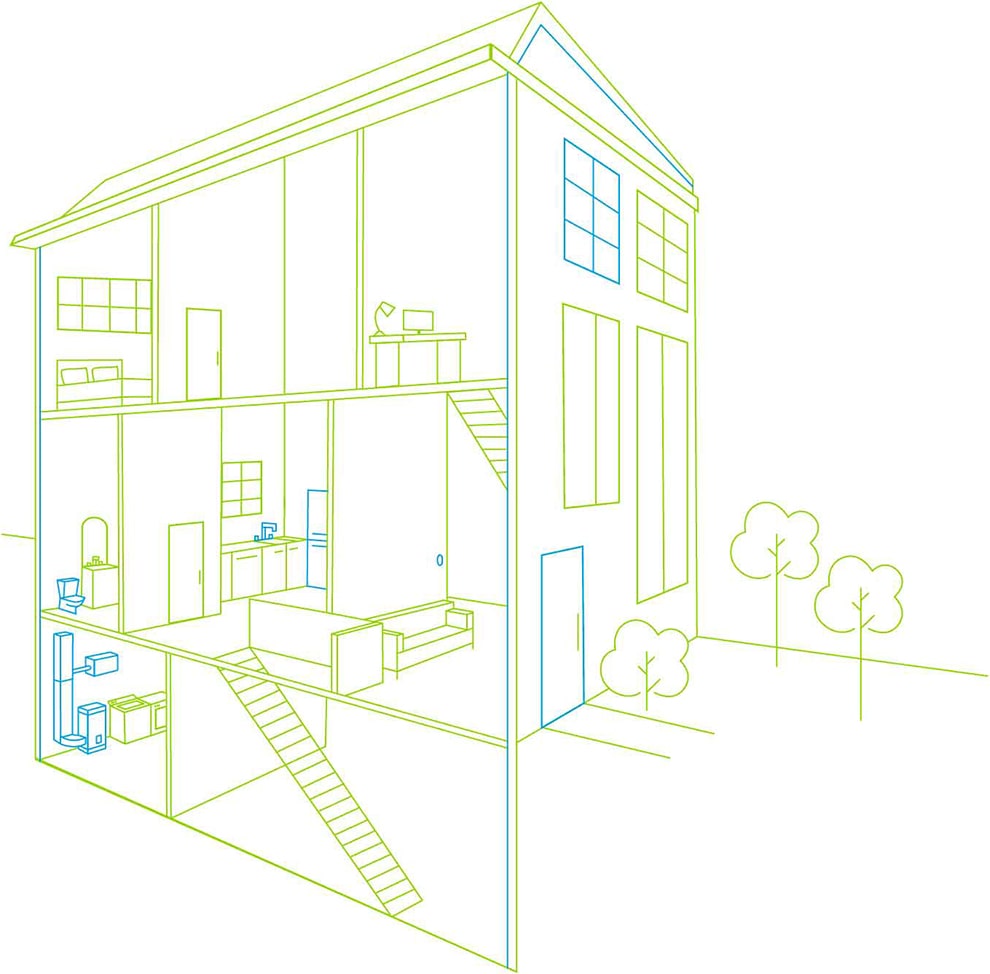 Green Buildings
Blatchford homes will be some of the greenest in Canada. Homes will have features like increased insulation, smart room thermostats, energy- and water-efficient appliances, low-flow fixtures, high-quality windows, and a tighter building envelope to reduce heat loss.
For homeowners, this means a better built building – less energy and water usage, healthier indoor air quality, more durable construction, and contributing to a healthier planet.
Buildings in Blatchford will reflect the ambitious goals for sustainability and energy conservation. By following the community's building code requirements, homes being built are up to 37% more energy efficient than required by the current Alberta building code.
Blatchford has created green building codes that all our home builder partners follow. These codes ensure the building features that provide the most value to the homeowners are built in all the homes.
The codes are built around 3 principles:
BUILDING ENVELOPE
Buildings in Blatchford will have highly insulated walls, roofs and floors, high-performance windows and an airtight envelope to reduce heat loss.
ENERGY SYSTEMS
Building energy systems will actively recapture any waste heat and efficiently consume energy through the use of heat recovery ventilators, sealed ductwork and variable speed pumps. Homeowners will be able to minimize their energy use with advanced heating controls.
SUSTAINABLE BUILDING FEATURES
The buildings will also feature water-efficient fixtures, water and energy efficient appliances and air filtration systems. Construction practices will reduce waste materials and air pollutants which can remain in the finished buildings.