Summer 2023 Construction Update
The 2023 construction season in Blatchford is in full swing as we work to construct the infrastructure for the next two stages of development. And while we focus on installing utilities and building sidewalks and bike lanes, our home builders are busy planning their designs for the over 80 new fee-simple townhomes that they will be building. Stay tuned for townhome builder announcements, including for several homes that will face right onto Blatchford's amazing central park.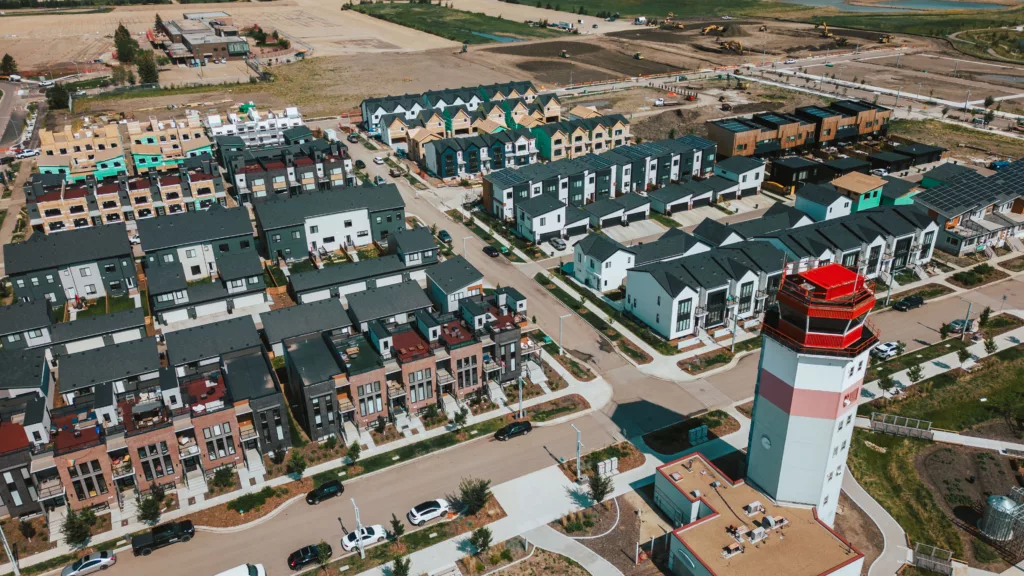 We recently had the opportunity to visit NAIT/Blatchford Market Station to see the LRT construction progress – and it's looking amazing! The solar panels have been installed, the station name has gone up and the separated bike lane that will run alongside the LRT tracks is well underway. For more information on the Metro Line NW LRT extension project, visit the project website.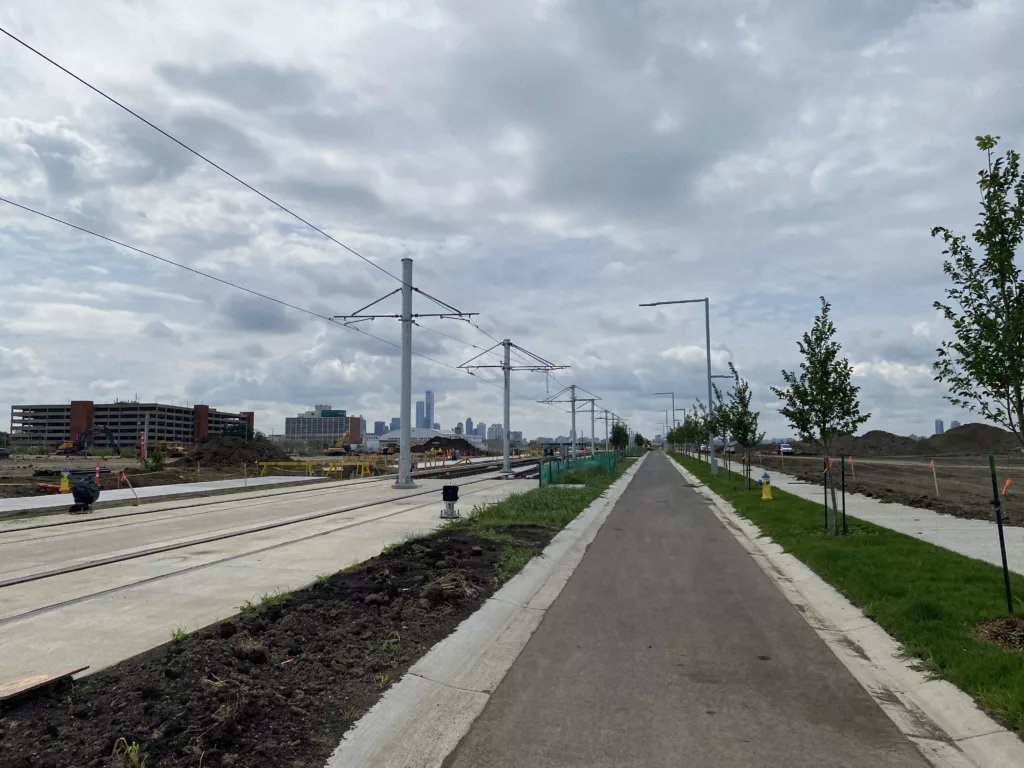 Now Playing in a Park Near You
Did you know Blatchford is a new location for Edmonton's Green Shack Program this summer? Until August 24, kids can get active by joining in on games, sports, crafts, music, drama and special events. Join in on the fun from Monday to Friday from 10:30am – 1:30pm at 2703 Blatchford Road NW.
This is a free drop-in program for children ages 6-12, however, all are welcome to participate. Participants under 6 years of age are required to have a parent or guardian with them. 
Visit edmonton.ca/greenshacks for more information.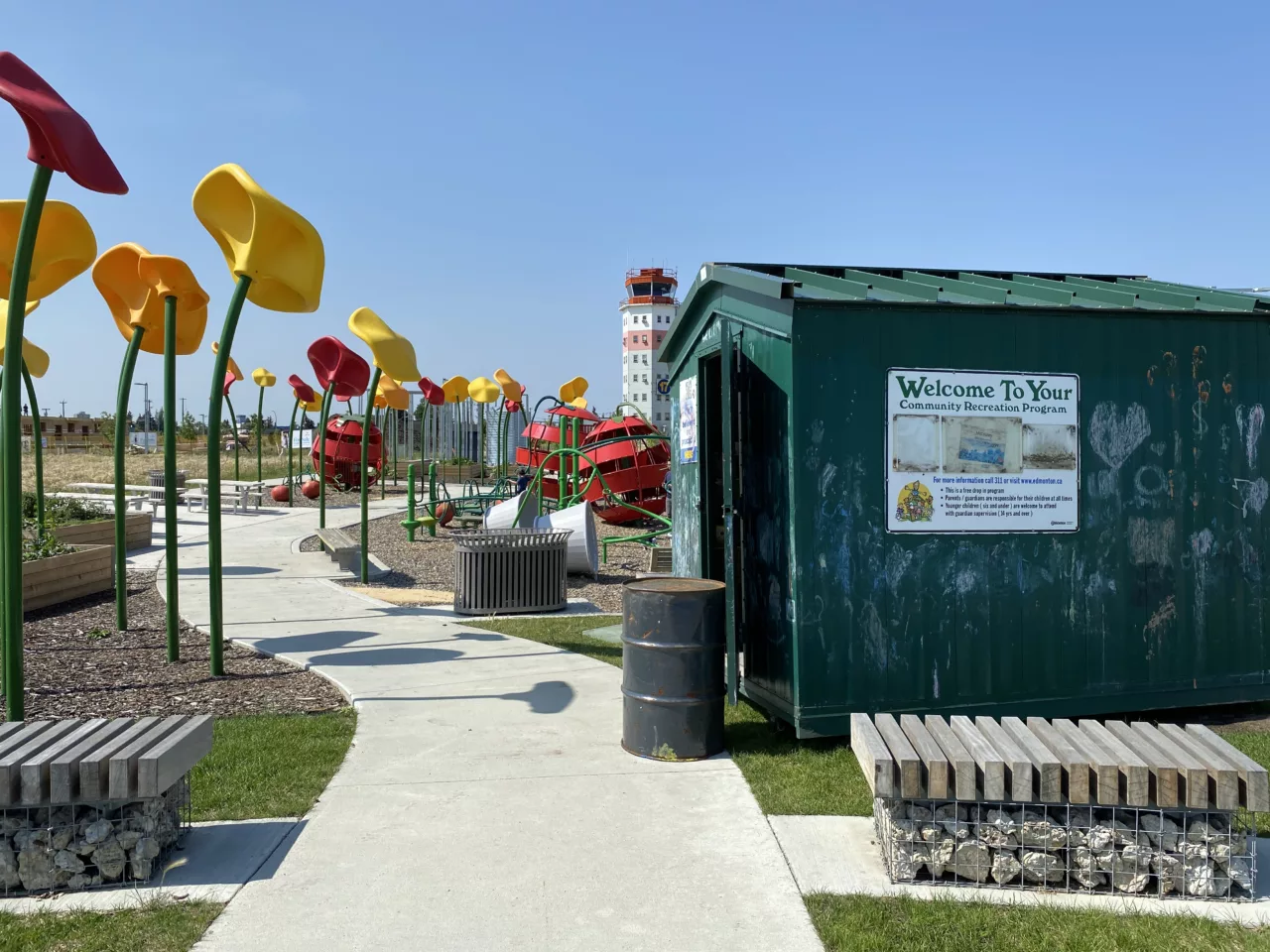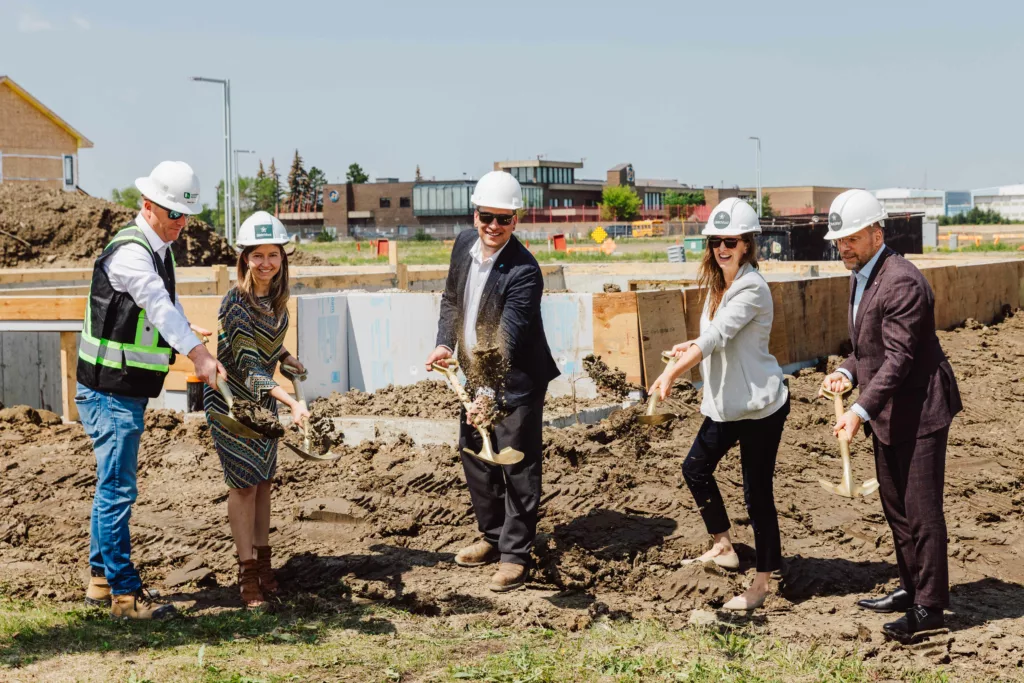 Celebrating Landmark Homes – Construction Kick-Off
We recently joined Ward O-day'min Councillor Anne Stevenson and representatives from Landmark Homes at the site of their future net-zero townhomes. With the construction of Landmark's first homes well underway, we talked to Réal LaFrance, General Manager at Landmark Homes Edmonton about building in Blatchford.

Check out our blog post to learn more about Landmark building in Blatchford.
Fast Fact
Blatchford is being custom built around active modes of transportation so walking, cycling and wheeling through the neighbourhood becomes an easy and safe option for people to get around. Landmark Homes' townhomes face onto Yorke Mews, which is a landscaped pedestrian only street in the first stage of the community.