Welcome to the neighbourhood, NAIT!
Today was a historic day for both the City of Edmonton and NAIT as both parties, alongside the Province of Alberta, announced NAIT's expansion into the Blatchford neighbourhood. This is the first land sale announcement for the community and will allow NAIT to almost double its current campus size.
With the land sale agreement, NAIT has acquired 32.79 acres on the Blatchford development site, west of its main campus at Kingsway Avenue and 109 Street, and also has an option to purchase another eight acres southwest of this area. NAIT has also purchased the site of the City's former Westwood Transit Garage, which totals 53 acres. Within Blatchford, NAIT's expansion will sit on the east side of the community, near the future Metro Line LRT extension, the Civic Plaza and the Town Centre.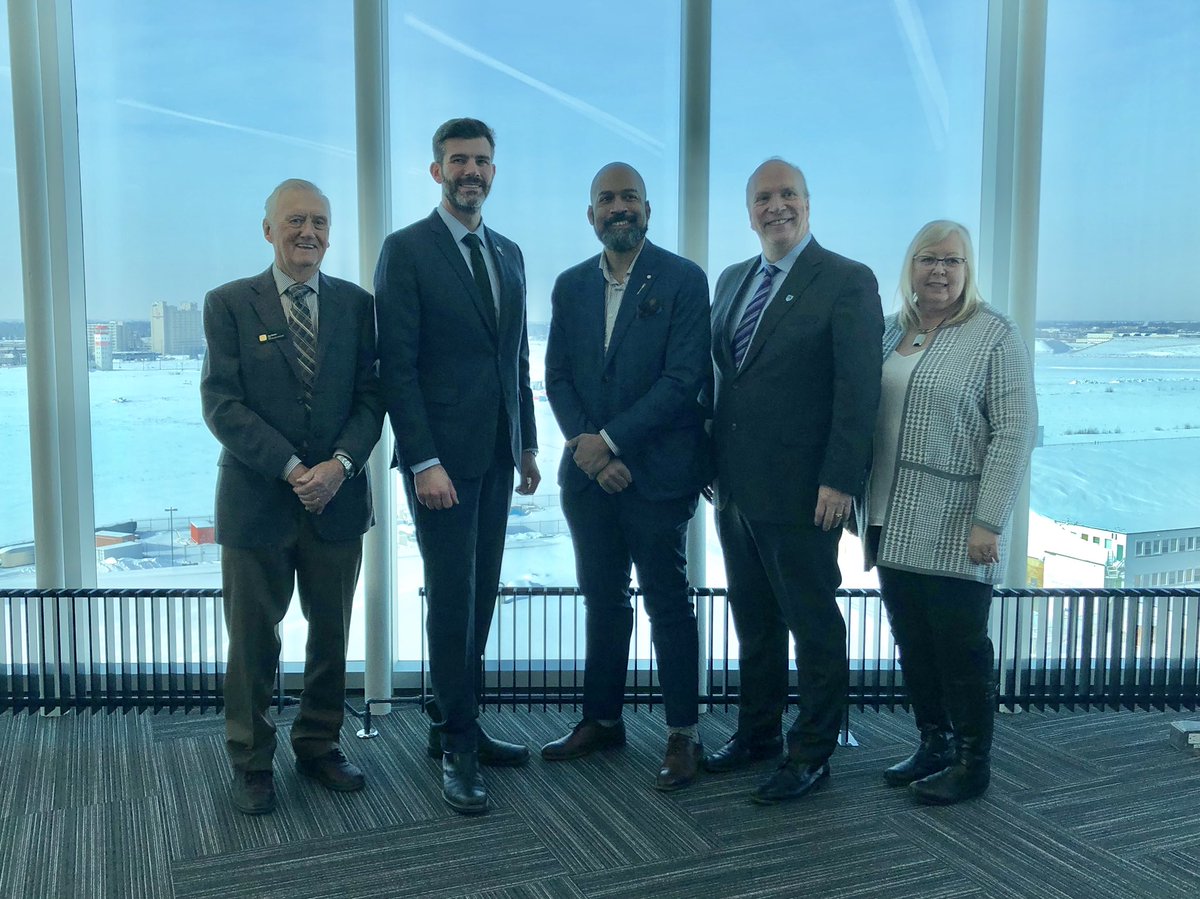 The newly acquired land allows NAIT to plan for future growth to meet the needs of students and industry partners for decades to come. A student residence is expected to be one of the first developments on the land within Blatchford, and a skills centre is in the early planning stages for the Westwood Transit Garage land.
This is an exciting step for Blatchford, announcing the first land sold within the community. While the NAIT-acquired land will sit on the east side of the neighbourhood, the first homes will be built in Blatchford West. The Blatchford team is currently in the process of selling the first parcels of residential land and the builders will be announced very soon. Living, working and playing in Blatchford continues to get closer each day – and we can now add "studying" to that list!