New Townhomes Now Pre-Selling
Encore Master Builder and Mutti Homes are now pre-selling their next set of Blatchford townhomes. 
Mutti's Modern Farmhouse9 townhomes range from 1,460 – 1,669 sq. ft., feature open-concept floor plans and the option for a secondary suite.
Encore's contemporary Soho townhomes range from 1,568 – 1,764 sq. ft., feature high quality stone and brick exteriors, options for secondary suites and private decks off select 3rd storey master suites. 
With construction on these homes set to start soon, contact our builders today for more information.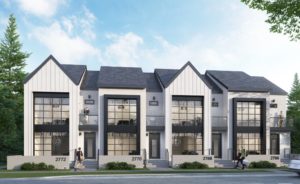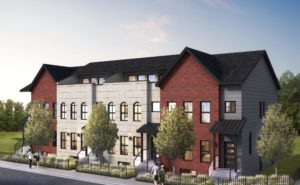 Newest Show Home Opens in Blatchford
Encore Master Builder's Brooklyn townhouse show home is now open. These incredible homes feature separate entrance secondary suites, 9 ft ceilings, private second storey balconies, and rooftop patios.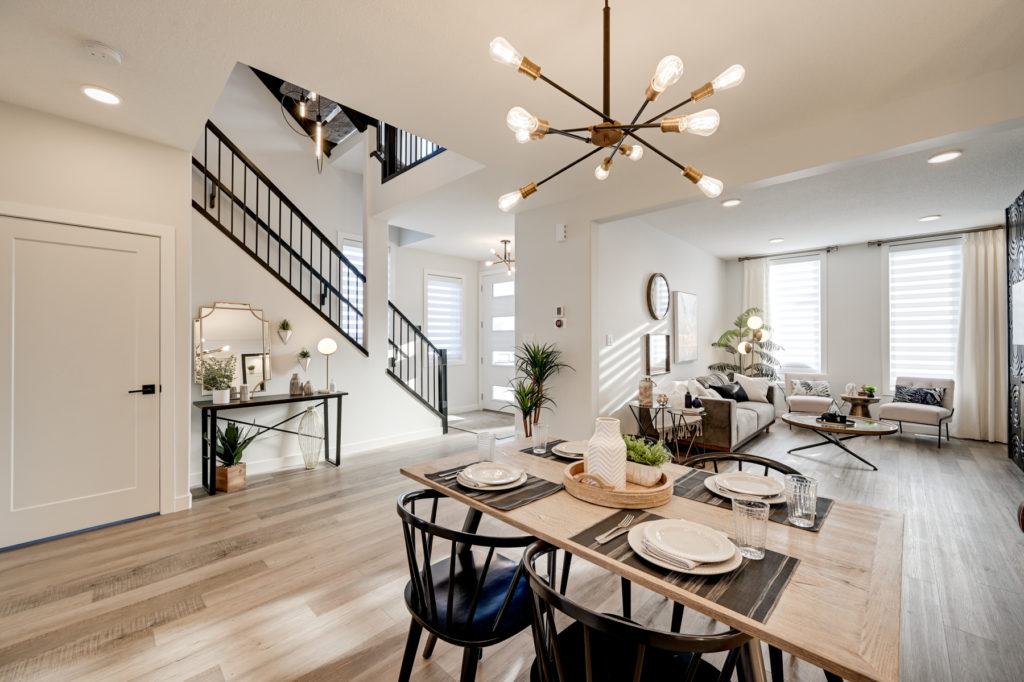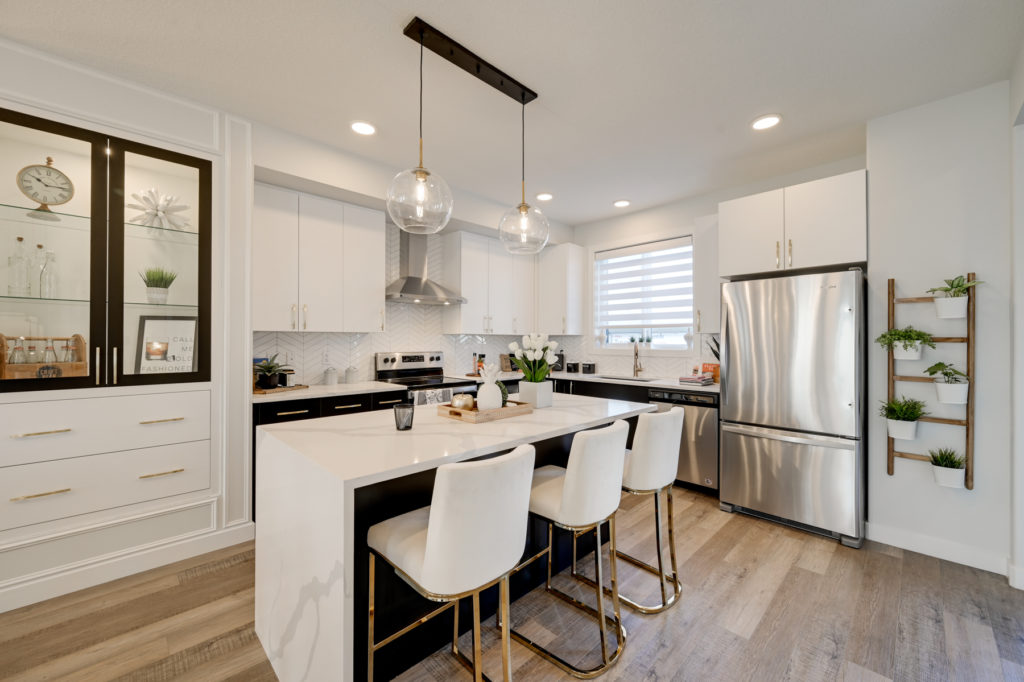 With Ocheller's plans to also open a show home this spring, and to also welcome their first residents in March, we look forward to having even more visitors and home owners in the community.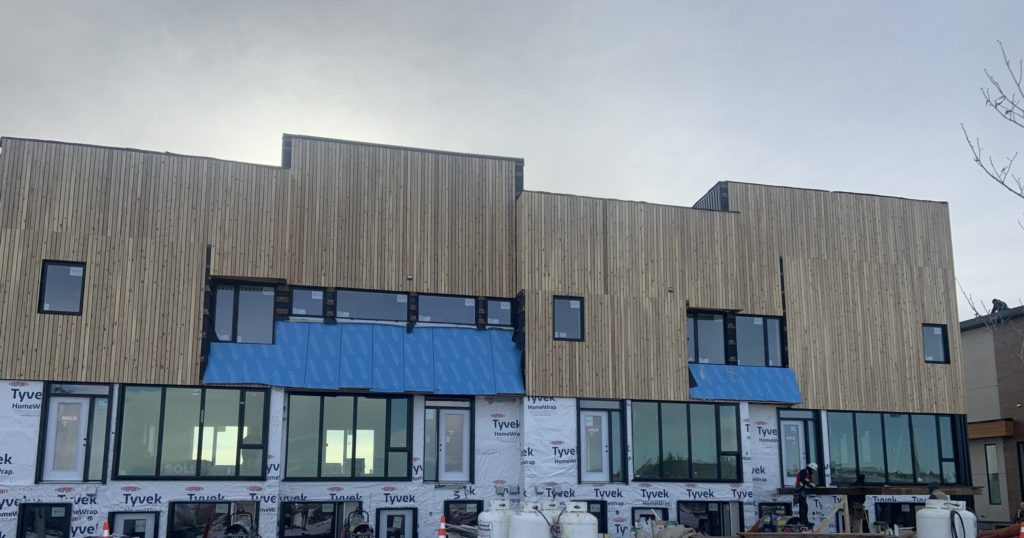 For everyone's safety and to adhere to the provincial COVID-19 guidelines, our builders will only host one household at a time in the show homes, masks are mandatory and additional sanitization measures have been put in place between each visit.
Community Updates
Breaking Ground
The community will keep growing this year as another builder starts construction. Carbon Busters is kicking off construction of their net-zero townhomes shortly. Together with the high-performance building envelope, their renewable solar energy system combined with our District Energy Sharing System will supply as much energy as the building uses over the course of a year.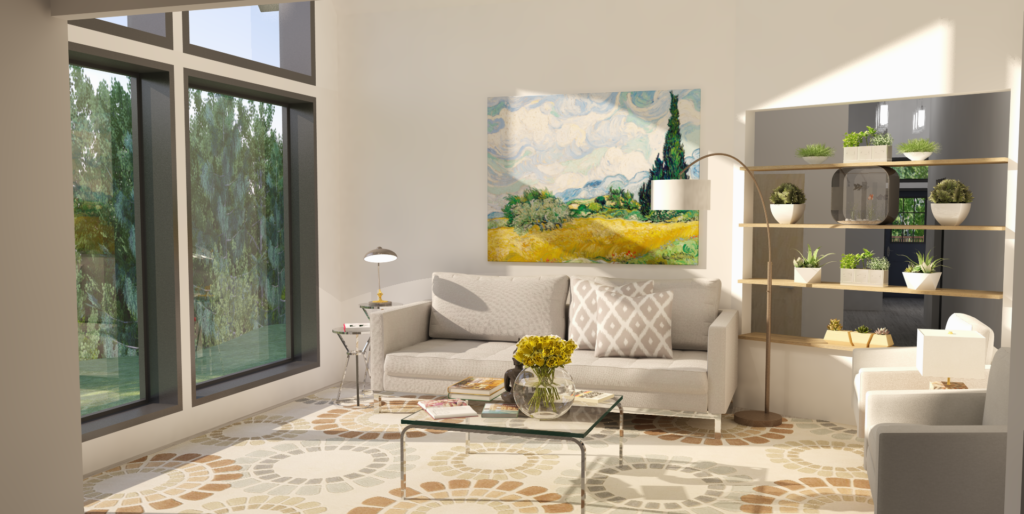 LRT Construction
The Metro Line LRT construction on the east side of the site will progress this year with the continuation of underground work and the installation of the concrete trackway. The LRT team will also start construction on the two stations, including piling work, building the foundations and starting on the station buildings. The LRT line is still planned to be operational in 2024 or 2025.
NAIT Expansion
Our work with NAIT continues as we progress through the design stage of their expansion into Blatchford. NAIT and Blatchford Renewable Energy are also working closely together on establishing the future connection to the community's District Energy Sharing System. 
Future Development
As soon as the weather warms up, our construction crews will be onsite to finish the landscaping, sidewalks and cycle tracks in the current stage of development. They also will be starting work on the next stage of development, including underground utility work and the installation of roads, sidewalks, street lighting and landscaping.