Spring in Blatchford
The signs of spring are in the air at Blatchford – the apple trees in the fruit orchard are slowly starting to bud, the Canadian Geese have made their return to our stormwater pond, and residents are busy preparing the community gardens for another successful planting season!
The warmer weather also signals the start of our construction season and much of the site is planned to be under development this year. Last year, crews made great progress laying the groundwork for the next stage of residential development with the majority of utilities installed and new roads constructed. Their work on this stage will continue this year, with plans to finish up the utility work and to install sidewalks, lighting and landscaping.
Our work is also underway to get two additional new stages ready for homes to be built and preparation work is also happening on the east side of the community as we look to service the land for NAIT's campus expansion into Blatchford.
Check out the map below to see how Blatchford is shaping up to grow: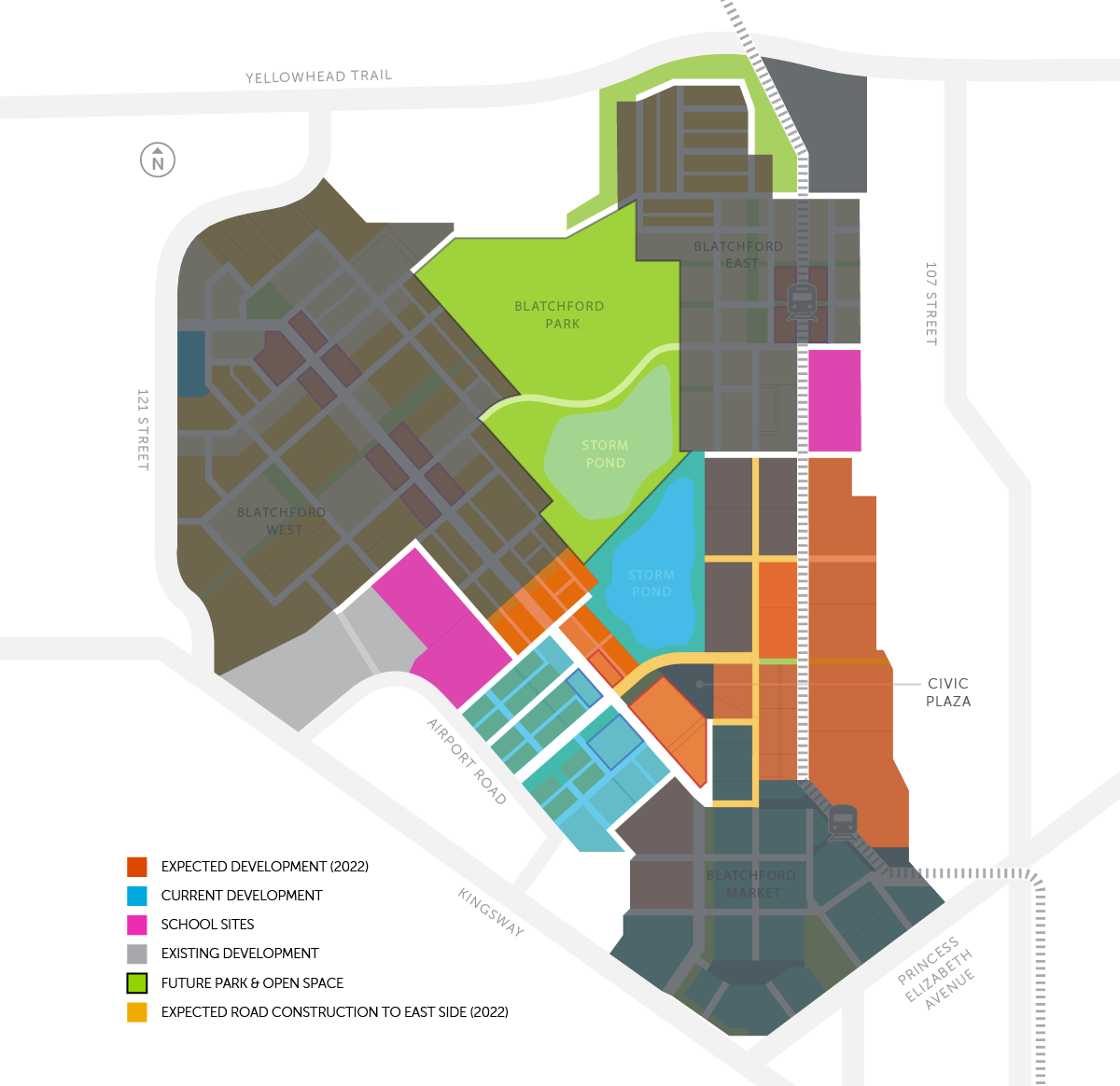 And as we continue to plan and build for the future, in our most recent blog we've reflected on some of the moments from the past few years that have moved us forward as we work to achieve Blatchford's exciting vision. Read the full story here.
Investing in the Future
While the individual choices we make to be more environmentally-friendly every day can make a difference for our planet, to make community-level changes we have to integrate sustainability right into a neighbourhood's design. Whether it's providing community gardens to grow food or creating streets designed for walking and cycling over car use, environmental resilience is a byproduct of community design.
In recognition of Earth Day on April 22, we spoke with one of Blatchford's residents to find out why living in Blatchford was the best choice for him and his family. Read the full story here.
Welcome to Crimson Cove Homes!
Crimson Cove Homes is the newest builder to join our growing neighbourhood. Wade Grabeldinger, Chief Financial Officer for Crimson Cove, wanted to bring his home building business to the community for many reasons, including the benefits he sees in the unique community design.
"Edmonton is currently quite limited in walkable neighbourhoods that also feature a vibrant feel of commercial and retail. Blatchford will bring a new way to live to our city. Residents will be able to ride their bike or walk a couple blocks to a bustling market area. They will have incredible access to green spaces and parks. We think the opportunity Blatchford will bring to Edmonton – and to the people who choose to live there – will be unparalleled," said Wade.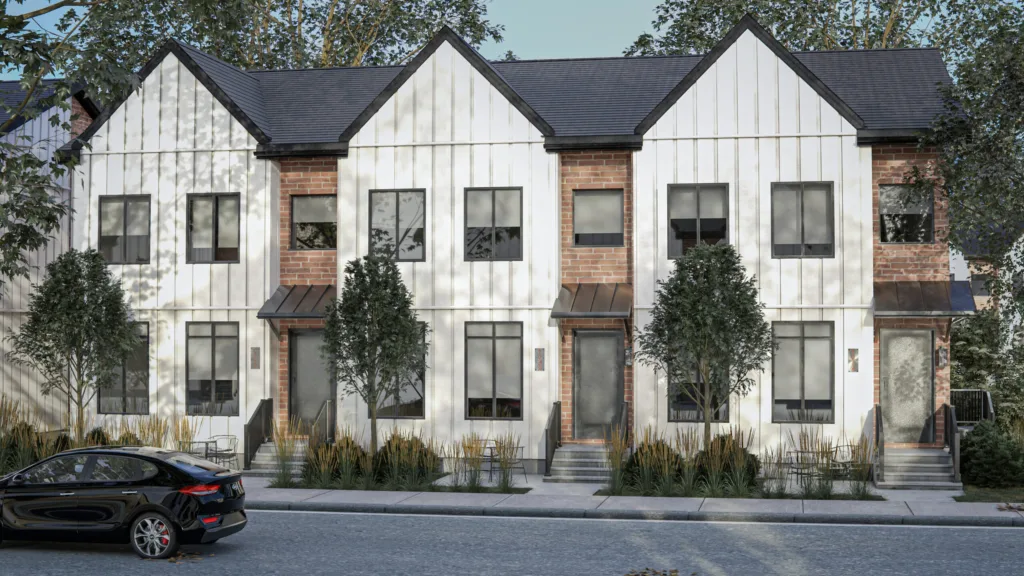 Construction on their first 17 townhomes will begin this year. And demand has already been high – while all their currently planned townhomes have already been sold, they intend to keep on building in Blatchford. Contact Wade Grabeldinger at 780-454-1844 ext. 249 of Crimson Cove for more information on future opportunities, including their plans for condo apartment buildings.
Award Winning Homes
Congratulations to Encore Master Builder who recently won Builder of the Year for Small Volume and Best Multi-Family Townhouse/Duplex Style ($400,000 to $500,000) at the Canadian Home Builders Association – Edmonton Region Awards.
Encore's homes in Blatchford are soon set to double as they have just begun construction of their next 20 townhomes in the community.
Visit Encore's award winning Brooklyn showhome in Blatchford or contact them for more information.