Homes to fall in love with
Beautiful architecture, green building features, and a great location that's just steps away from our central park and just minutes away from our downtown. There's a lot to love about the first Blatchford homes. Here's the latest from our builders.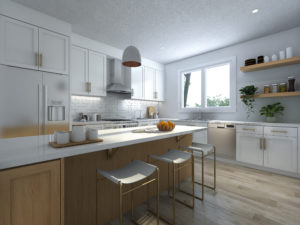 Encore Master Builder – Enjoy the view from your private rooftop patio. At about 700 sq. ft., you'll have plenty of space to relax, work from home or entertain while taking in fantastic views of Edmonton's downtown skyline. Plus, for a limited time, Encore is also offering a presale promotion where you can choose either $12,000 in free upgrades or a $12,000 price reduction on the townhomes in their second Brooklyn building.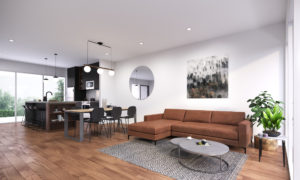 Ocheller Homes – Find out more about Ocheller's Nest8 Blatchford homes at their open house on August 26 from 11am-1pm and 3-5pm. You'll have an opportunity to learn more about their build process, the homes for sale and the community (with a chance to tour their Nest8 townhomes that are currently under construction). Space is limited, so if you'd like to attend, contact  stevie@redbrickinc.ca to rsvp.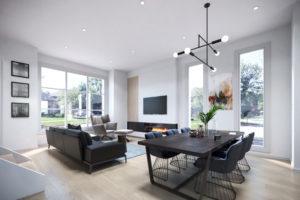 Mutti Homes – Mutti's first building is just about sold out with only one Tarmac Townhome left!  Interested in finding out more about this last townhome or want more information on the homes available in their next building? Mark your calendars for September when you'll be able to get a first hand look at the homes by visiting their showhome. Stay tuned for the exact showhome opening date.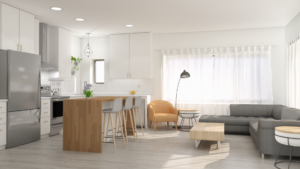 Carbon Busters – What does 'net zero' truly mean? What is a super window? Contact the Carbon Busters team to find out the answers and to set up a time to hear more about their three remaining net-zero townhomes.
Learn more about our builders and the homes now selling.
Bringing the 'buzz' to Blatchford
The landscaping work that's currently happening on site isn't just focused on making the community look good, it's also about investing in one of our sustainability outcomes – ensuring we build for biodiversity in the neighbourhood.
How are we doing this? From adding wetlands to our ponds to planting for pollinators, we dig into what makes landscaping 'mother-nature' approved in our latest blog post.
Feel a new kind of energy
Blatchford Renewable Energy is helping to reduce greenhouse gas emissions in the community by delivering shared, renewable energy to homes and businesses through a community-wide District Energy Sharing System.
Sounds great, right? But how exactly does a District Energy Sharing System work? In order to understand it, we have to look both up to the sky and down to the earth.
Let's start where it all begins – the sun. About half the sun's energy is absorbed into the earth's surface as heat energy. This energy usually remains untapped. To access this renewable energy, we've built a geoexchange field under the first stormwater pond.
Watch the video below to learn more about how this renewable energy source is captured and then shared throughout the neighbourhood.
Learn more about Blatchford's one-of-a-kind utility at blatchfordutility.ca.