Homes for Sale
The community just keeps growing! Mutti Homes has announced they will be building more new townhomes in Blatchford. Their next development, Modern Farmhouse9, features 2 or 3 bedroom layouts, contemporary design and customizable floor plans.
Encore Master Builder, Ocheller by RedBrick and Carbon Busters also have select townhomes remaining, so contact our builders today to find out full details on floor plans, pricing, finishes and current promotions.
Find your Blatchford builder today and learn more about the homes now pre-selling!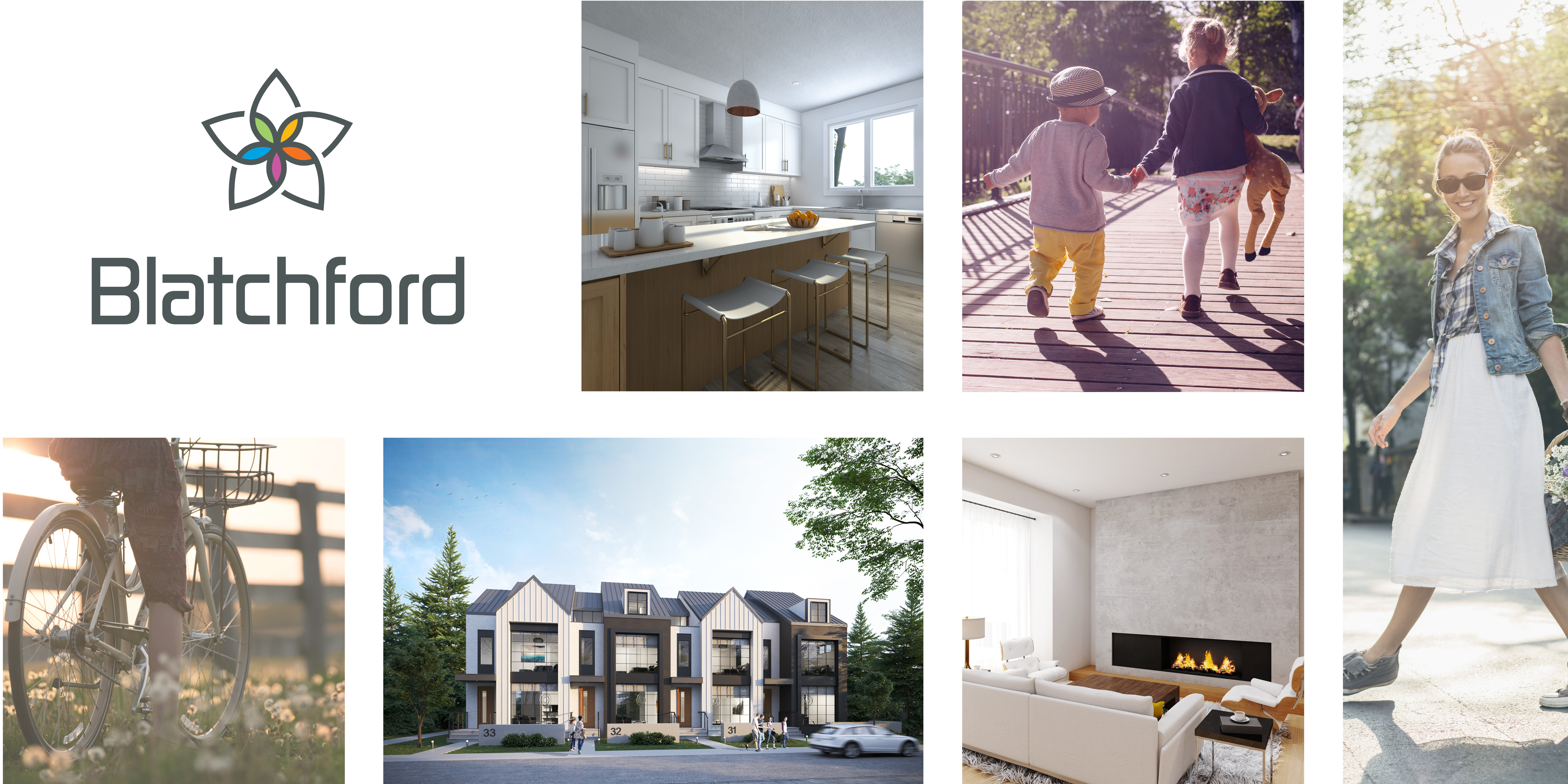 Community Updates
September was a big month for Blatchford with two major community milestones checked off – the completion of the community's first Energy Centre and the first home builder breaking ground.
Energy Centre One houses the District Energy Sharing System's key mechanical equipment to provide environmentally-friendly heating, cooling and hot water to residents through a centralized energy system. Now that the first centre is complete, the Blatchford Renewable Energy Utility is ready to provide utility services to the first customers!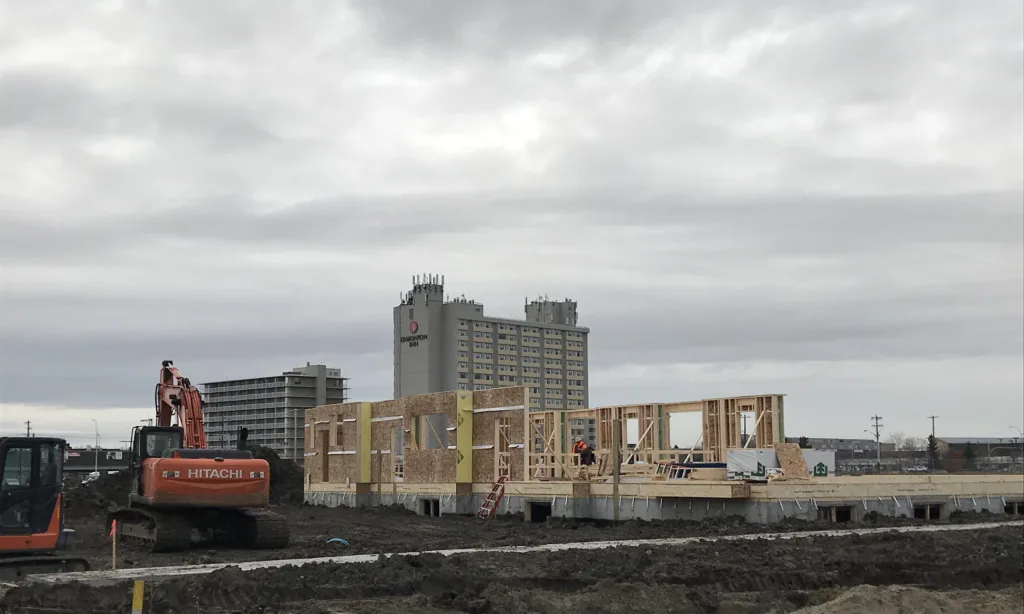 The first townhomes are also now under construction!  Mutti Homes has begun construction on their Tarmac Townhomes, with planned occupancy slated for early next year. Our other builders, Encore Master Builder, Ocheller by RedBrick and Carbon Busters, are also gearing up to start construction.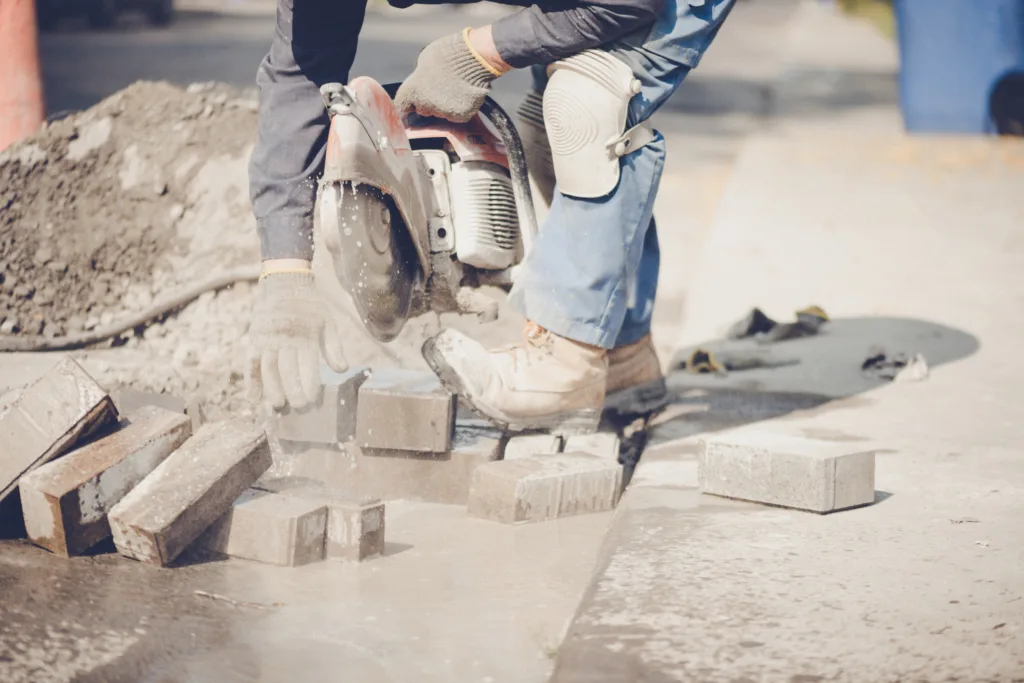 This past summer, construction crews were hard at work installing the sidewalks, hardscaping and heritage features in the first residential stage. They are still keeping busy with landscaping and construction on the park space and will continue until the winter weather stops their work.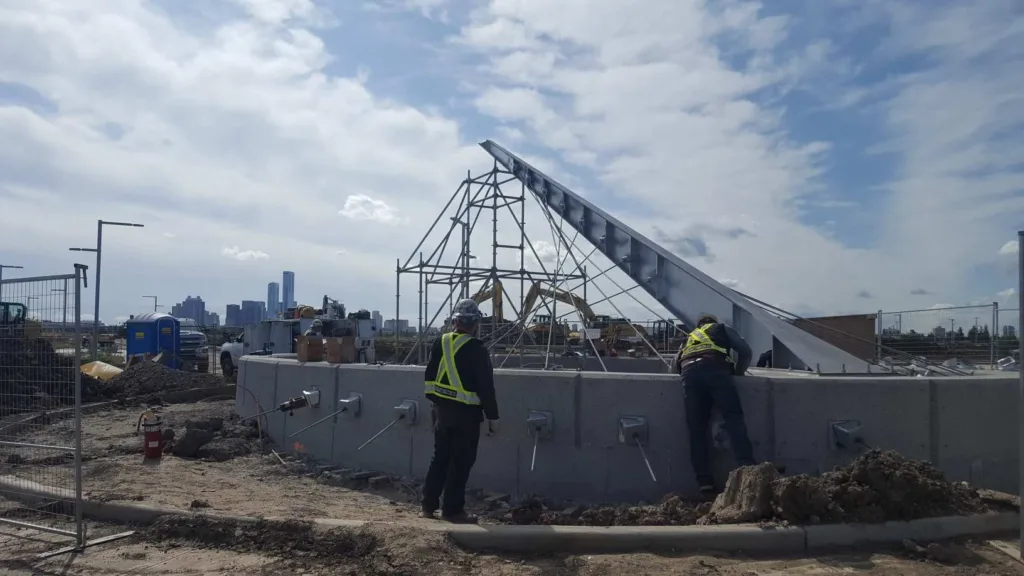 "Takeoff", one of the heritage features installed this past summer, is located in the roundabout on the alignment of one of the former airport's main runways. It is an interpretive feature that reflects one of the most significant historical locations in Edmonton while recognizing the ongoing vision to build a better future.
Watch the feature take shape here.
Energy Centre One – Sourcing Sustainable Solutions
Aligning with partners and companies that value sustainability as part of their core business is part of Blatchford's goal to ensure we are considering the environment in each step of development.
Chandos Construction built the first Energy Centre and the geoexchange field. During construction, Chandos used energy from the sun to power the site, replacing a typical diesel generator with solar panels. Watch the video below to learn more!
Have more questions on the District Energy Sharing System? Please contact blatchfordutility@edmonton.ca.